Ohio Conference Welcomes 82 Through Baptism
June 01, 2023 ∙ by vmbernard ∙ in Ohio Conference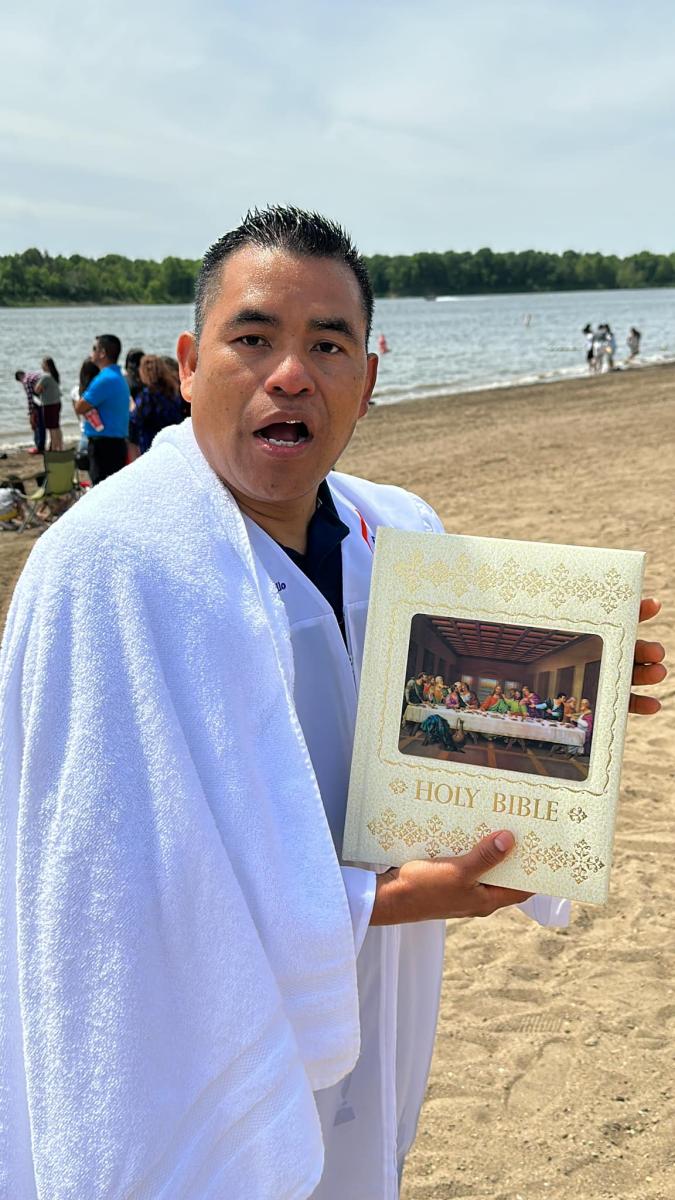 Story by Francis Tuffour
Last weekend, the Ohio Conference hosted a mass baptism of 82 people at Delaware State Park. The event was a culmination of the 2023 initiative, a conference-wide evangelistic drive started in 2021, with the goal of baptizing 2,023 members by this year. 
Before the ceremony, the conference needed 17 baptisms to meet its goal, but more than 80 people winded up being baptized, exceeding the target before the end of the year. 
"In the Ohio Conference, historically, we baptize between 300 and 400 people a year. The highest year of baptism we've ever had in our conference's history was 2016. We baptized about 530," says Bob Cundiff, president of the Ohio Conference. 
Church members who attended the event showed joy through applause when the 2,023rd person was presented for baptism. Cundiff gave him a family Bible as a gift and welcomed the new members into the global Seventh-day Adventist Church. He also thanked the leaders and church members for their roles in leading souls to Christ.
Peter Simpson, Hispanic Ministries coordinator, shared his experience about the event, praising God. He stressed that evangelism would continue in the Ohio territory. "This is just the conclusion of the initiative, but not the conclusion of the gospel," he says. "We are pushing the gospel. We are still calling people to be part of this church.".
Most people who got baptized during the ceremony came from Hispanic churches within the conference, notes José D. Espósito, assistant to the president for Evangelism at the Columbia Union Conference.