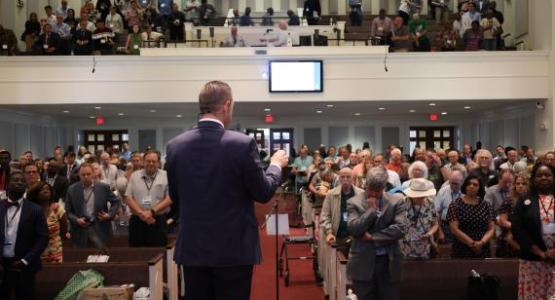 Ohio Conference Re-Elects Officers at 43rd Regular Constituency Meeting
June 05, 2023 ∙ by vmbernard ∙ in Ohio Conference
Story by Francis Tuffour
On Sunday, June 4, 2023, the Ohio Conference held its 43rd regular constituency meeting, voting in officers for the next five-year term.
A total of 310 delegates across the conference attended the session, held at the Worthington church in Columbus.
The delegates received reports from conference leadership, re-elected officers and voted in executive committee members for the next five years. They also received seven new congregations into the sisterhood of churches: 
1. Dublin Hispanic, established in Sept. 21, 2019
2. West Columbus Hispanic, Sept. 21, 2019
3. Massillon Connections, May 15, 2021
4. Willard Hispanic, July 31, 2021
5. La Gran Esperanza Hispanic in Columbus, Oct. 1, 2022
6. Dayton African, Oct. 23, 2021
7. Advent Hope International in Worthington, May 6, 2023
Before the commencement of the day's agenda, a delegate initiated a motion to add women's ordination to the agenda created by the executive committee. This led to a discussion on the floor for those who supported and opposed it. The motion failed because it did not get the needed two-thirds vote to pass.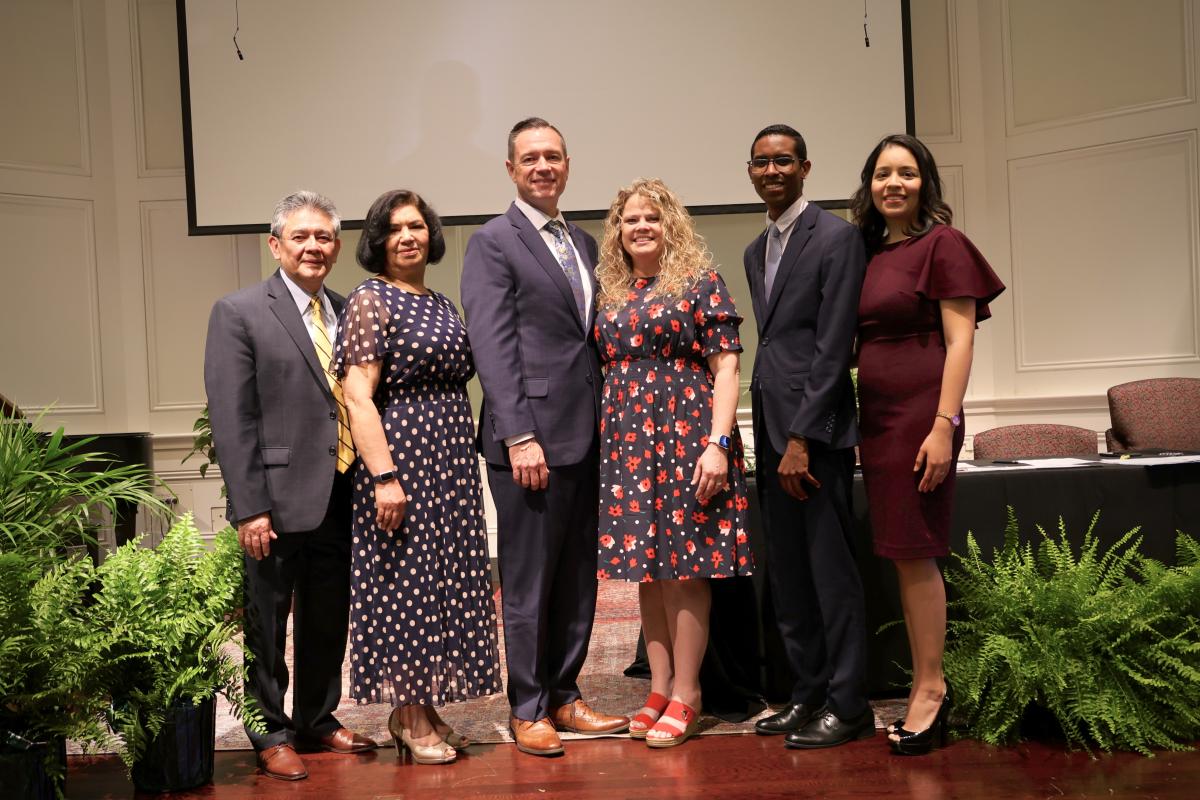 President's Report
In the president's report, Bob Cundiff revealed that the total tithe from 2018 to 2022 was $68,286,279, an increase of 34.4 percent compared to the previous quinquennium. The report showed leadership's prudent financial measures, including balancing the budget, controlled expenses—including at Camp Mohaven—and decreased administrative expenses. 
In addition, the leadership implemented the school budget review process, resumed annual treasury training and increased the number of church audits. During the period under review, the conference's operating net assets increased by 240 percent. 
On evangelism, Cundiff reported how the conference surpassed its goal through the 2023 Initiative, a conference-wide drive to baptize 2,023 new members between 2021 and 2023, in comparison to the conference's yearly historical baptisms of around 300 to 400. On May 27, 2023, the Ohio Conference exceeded its target when it held a mass baptism of 82 people at Delaware Beach Park, marking 2,088 baptisms and surpassing the goal of 2023 decisions by 65. 
"We purchased portable baptistries for a campaign [proceeding the baptism] that ended up traveling all over the conference to tents, hotels, schools and rented halls where people were giving their lives to Christ," Cundiff added. Four more people were also baptized on Sunday, making it the first time in history that the Ohio Conference constituency had baptisms. 
Cundiff shared that the schools' enrollment in the conference increased from 850 to 1,000 between 2018 and 2023. "This is the first time in five constituency cycles that the Ohio Conference has not had to close a school," he pointed out.
Following the nominating committee's report, presented by Dave Weigley, president of the Columbia Union Conference, and Joel Arakaki, who both served on the committee as chair and secretary, respectively, delegates re-elected Cundiff as president, Oswaldo Magaña as executive secretary, and Roy M. Simpson as treasurer for the next quinquennium.
In his acceptance speech, Cundiff said, "Thank you so much for the invitation to serve. [This] is a humbling, humbling thing to come to a meeting like this and be at this place of vulnerability and evaluation, and ... being invited to serve is precious. We love you all and love this great territory of Ohio. Thank you!"
Departmental roles within in the conference will soon be filled. Per Article 10, section 3 of the Ohio Conference Regulations, "Within sixty (60) days following the quinquennial constituency meeting of the Ohio Conference, [members] shall appoint departmental directors and associate departmental directors for a period not to exceed five (5) years and the Executive Committee for the previous quinquennial shall meet with the newly elected Executive Committee to participate in an advisory capacity in the appointment of departmental directors and associate departmental directors." 
The delegates voted to accept the following members to serve on the executive committee for the next quinquennium:
Tom Albrecht 
Mitch Alvarez 
Vera Bakewell 
Annette Bradley Martes 
Shirley Benton 
Emily Bills 
Linda Brown 
Rafael Canizales 
Julius Castillo 
Milagros Diaz 
Stephen Eccles 
Robert Elsner 
Delthony Gordon 
Andrea Jakobsons 
Don Jason 
Jennifer Kessler 
Ashton McFall 
Thomas Morkla 
Kim Myers 
Julio Santana 
Jessi Santos 
Samuel Thomas Jr 
Sampson Twumasi 
Phillip Ofori Yentumi
Ex officio 
Bob Cundiff 
Oswaldo Magaña 
Roy Simpson 
Education Superintendent 
Tim Dutton (Kettering Health)
In preparation for the 43rd constituency session, a series of regional town hall meetings were held across the territory, in which conference officers and departmental directors gave reports. Representatives also asked questions on education, evangelism, finances and other issues.