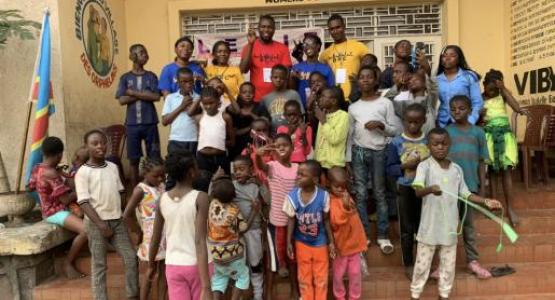 Camp Ministry Extends Beyond Pennsylvania
August 01, 2023 ∙ by vmbernard ∙ in Pennsylvania Conference
Story by V. Michelle Bernard
This summer, a team of volunteers from Pennsylvania Conference's L.E.G.I.T. (Love, Encourage, Give, Inspire, Teach) Simple Home church in Easton, Pa., partnered with various churches to share the gospel at children's camps in Shamokin and Warminster, Pa.
Javier Mendez, pastor of L.E.G.I.T., notes the camp at the Bucks County church in Warminster, Pa., started eight summers ago with about 22 kids. "Now they are running three weeks of camp for over 100 kids, and God has moved mightily with our young people there for sure," he says.
This camp ministry has also extended to Kinshasa, the capital of the Democratic Republic of the Congo in Africa, and they plan to make an impact in two villages in Uganda later this summer.
Mendez and other volunteers partnered with members in Kinshasa to start and develop area camps, in which the group served an orphanage with 60 kids and fed 100 children a day. When traveling to help support the camps, Mendez notes the village needed better water solutions. "I went to Uganda in 2020, and I visited a village, and when I saw the water situation, it broke my heart, and I wanted to do something about it." He found a Christian-owned company that puts in wells for under $6,000. "We currently have five finished wells and two more soon to begin. … The wells are changing lives and bringing hope to many in Uganda," he adds, noting the team also bring clinics to each village they visit.