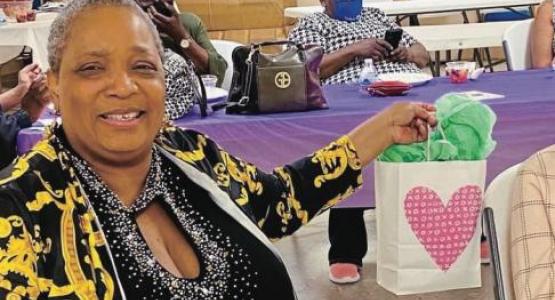 Women's Ministries Crafts for a Cause
August 04, 2022 ∙ by Web Administrator ∙ in Allegheny West Conference
Story by Benia Jennings
The Women's Ministries Department at the Shiloh Cincinnati church recently hosted a crafting event. The women enjoyed conversation, music, a raffle giveaway and a light meal before making crafts to support two local community projects. The first project was attaching greeting notes to individual packs of cookies with the inscription "Have a nice day" or "Thinking of you." The care packages also included shower gel, lotion, hair products, flip flops and shower shoes.
The Women's Ministries group supports a local women's shelter by donating various items for the residents. These cookie care packages, delivered on Mother's Day, served as the latest gift to the shelter.
The second project involved decorating cards for the Cards for Kindness initiative. They gave these cards to a local library for distribution to cancer foundations, hospitals, shelters, retirement homes, children's homes and other organizations.
The women also planned ways to support future community projects. Sheila Hughes, Women's Ministries leader, says her goal is to serve others because "we are all blessed to be a blessing."