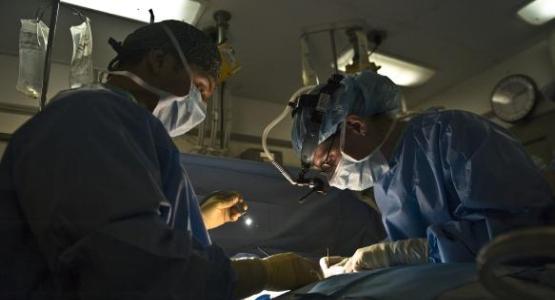 White Oak Medical Center Performs Its First Watchman Heart Procedure
October 04, 2022 ∙ by vmbernard ∙ in Adventist HealthCare, Health & Lifestyle
Story by Adventist HealthCare Staff
Adventist HealthCare White Oak Medical Center now offers the WATCHMAN (tm) heart implant – a one-time, minimally invasive procedure that lowers bleeding risk and risk of stroke in patients with Atrial Fibrillation (AFib).
AFib is a common irregular heartbeat condition that affects up to 6.1 million Americans and can cause a person's heart to beat too fast. When left untreated, AFib can dislodge a blood clot and cause a stroke. WATCHMAN is an alternative treatment for patients with AFib who are commonly treated with long-term use of blood thinners.
"It can also help improve patients' quality of life," said Fayaz Shawl, MD, interventional cardiologist and director of Interventional Cardiology, White Oak Medical Center, "because they do not experience the limitations or restrictions that they do with other treatment options like blood thinners."