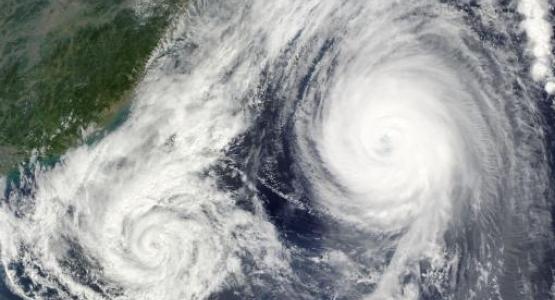 Ready to Help Following Hurricane Ian?
September 29, 2022 ∙ by vmbernard ∙ in Potomac Conference
Story by V. Michelle Bernard
Hurricane Ian's impact on the Mid-Atlantic region of the United States isn't projected to hit the area as hard as Florida, however several inches of rain are forecast for Virginia, says Bob Mitchell, Adventist Community Services (ACS) and Disaster Relief coordinator for the Potomac Conference.
"Are you ready to care for yourself, your family and your neighbors during and following whatever Hurricane Ian brings to our area?" asked Mitchell in an ACS newsletter sent on Wednesday. "While the rain forecast for the Potomac Conference region varies from two inches to four inches, any damage to a family's home is significant and presents us with the opportunity to meet some of their needs."
He added that ACS volunteers are positioned across Florida, ready to respond to the needs of their communities. 
He reminded volunteers that "following any disaster, whatever the severity, ACS volunteers have many opportunities to serve their fellow citizens." He also said this is not the time to preach denominational beliefs, "it is time to evangelize" by following the advice given in Ministry of Healing by Ellen White: make friends first, learn their needs, serve those needs and then invite them to learn about Jesus. "The sequence is important," he said.
In the past, ACS in the Potomac Conference and other conferences have distributed clean-up kits. Mitchell urges members to have those kits ready to share with neighbors impacted by the storm.