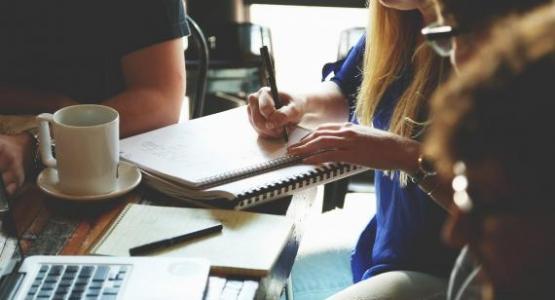 Mountain View Conference Ministry Goals for 2022
January 12, 2022 ∙ by vmbernard ∙ in Mountain View Conference
Mountain View Conference ministry leaders shared the following goals for 2022:
Children's Ministries—The Children's Ministries Department now has a CORE team who have completed extensive training
to provide North American Division Certification Training to all local Children's Ministries lead- ers. In the spring, training sessions will be scheduled in every church district.
The new Vacation Bible School (VBS) program, titled "Jasper Canyon," will be available to all churches desiring to host a VBS program this summer.
Several programs have been designed to reach children in the communities: VBS, Neighborhood Bible Club, Adventurer Club and the Children's Health Expo.
This department focuses on training, equipping and providing materials to local church Children's Ministries leaders to help grow their programs.—Diane Gregg, Director
Health Ministries—This year's Wellness Camp will be held at Valley Vista Adventist Center in Huttonsville, W.Va., from August 7–19. It'll be a blessing to spend almost
two weeks in a quiet, country setting to learn from experienced professionals, enjoy healthy meals, exercise outdoors, fellowship and more. Register at wellnessmountainview.com.—Ginelle Edmondson, Director
Pathfinders—Some goals this year include visiting more than half of the conference churches to promote Pathfinders within their congregations and communities; helping new leaders begin Pathfinder clubs; and to form at least 10 new Pathfinder clubs in 2022. Some events include Pathfinder Ski Weekend, February 25–27, winter camping trips, the Pathfinder Fair, community ser- vice projects, and the Columbia Union Camporee, August 10–14.—Beth Ackman, Director
Prayer Ministries—Some objectives include working with the Prayer Ministries coordinators of each church to have a powerful, effective and meaningful prayer ministry and to inspire and motivate them with unique ways of reaching, not only church mem- bers, but the surrounding community. Each quarter coordinators receive an email for encouragement and fresh ideas for prayer ministry.—Elaine Buchanan, Prayer Coordinator
Women's Ministries—The Women's Ministries Department serves a twofold purpose: 1. To facilitate a group that not only forms friendships but provides Christian support for one another. 2. To help women develop a closer, personal walk with God and become
better equipped to "Tell Somebody About Jesus."
The Women's Retreat, October 7–9, at Valley Vista Adventist Center, will feature Elizabeth Talbot, speaker/director for the Jesus 101 Biblical Institute.—Liz Bailey, Director