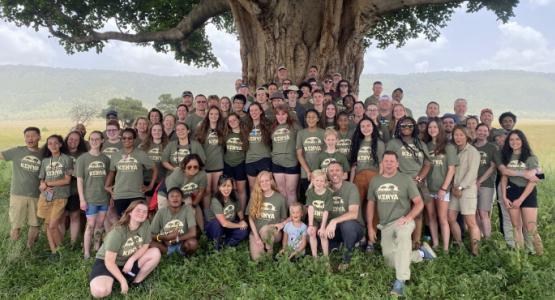 Making Missionaries for Life
July 13, 2022 ∙ by Web Administrator ∙ in Ohio Conference, Education
Story by Vicki Swetnam
What makes a great spring break? How about digging ditches and building foundations under the equatorial sun in Africa? Or extracting a painful tooth? Or swinging a hammer a thousand times? To Spring Valley Academy (SVA) students, this sounds like the best spring break ever!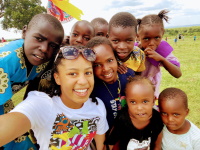 Recently, 75 SVA students, staff and parents made the 35-hour journey to the remote Maasai Mara region of southwest Kenya for big reasons. Jesus' own personal mission statement was ringing in their ears:
"The Spirit of the Lord is on Me, because He has anointed Me to preach good news to the poor. He has sent Me to proclaim liberty to the captives and recovery of sight to the blind, to release the oppressed" (Luke 4:19, BSB).
Here are the results of SVA's efforts to follow in His footsteps:
Two medical teams treated more than 1,500 patients in field clinics. n
Construction Team 1 built trusses and roofed a new dining hall for a Maasai church school.
Construction Team 2 dug and poured foundations for a new maternity clinic that will serve thousands of Maasai women and their babies.
The Water Filter Team distributed 500 water filter systems that will supply many families with clean drinking water for up to 10 years.
The VBS Team shared Jesus and fell in love with 300 Masai children.
The Dental Team relieved pain for more than 60 patients via restorative care and extractions.
The power of this trip, however, cannot be reduced to numbers. SVA young people were eyewitnesses to miracles. They returned knowing that Jesus is not an abstract concept or a distant historical figure, say staff members. For the rest of their lives, when they doubt His presence, they will remember that He can be found among the poor. That's enough to make a young person a missionary for life.