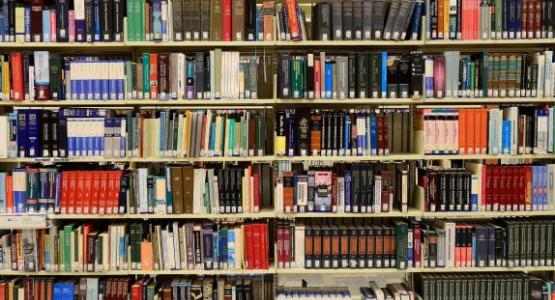 Kettering College Welcomes Ukrainian Students
September 07, 2022 ∙ by vmbernard ∙ in Kettering College, Education
Story by Courtney Dove
Nearly 25 students have traveled from Ukraine last week to begin their studies at Kettering College. Their lives and education have been disrupted by war in their country. When the Euro-Asia Division of Seventh-day Adventists reached out to universities nationwide asking for assistance, Kettering College President, Nate Brandstater was moved to help.
He asked colleagues at Kettering College and Kettering Health if he would have their support in bringing students to the college. He knew it was a big ask, and he admitted he didn't have all the answers on how to make it happen, but everyone he discussed it with agreed they wanted to pursue the opportunity.
Since the decision was made several months ago, every department at Kettering College has worked together to complete logistics to get the students here. Dean of Academic Affairs Scott Bennie says, "The college has taken several steps to support and encourage the success of the Ukrainian students. These include: 
Examination of English language proficiency
Identification of English as a Second Language (ESL) resources
Creation of language proficiency-appropriate courses, and 
Providing education to faculty and staff around Ukrainian culture and education, so that we can better understand and be prepared to serve this unique student group."
Drs. Maria Rankin-Brown and Justina Or have lived in various countries, and both professors have extensive experience teaching English as a Second/Foreign Language as ESL educators. They have been working closely with the admissions team to process the students' necessary I-20 language proficiency verification forms.
Given the Ukrainian colleges and language centers are not open due to the war to provide official verification of test scores, Drs. Or and Rankin-Brown developed an in-house process to test students' English-language proficiency, which includes administering an international English placement test of reading and writing. 
Dr. Rankin-Brown says, "Once students start their studies here, we can further assess their needs and better determine how to meet those needs. Even if they meet the standards, we know that they will need additional support, particularly with acculturation experiences."
Director of Student Success Dustin Waters meets individually each week with Ukrainian students to coach them and assist with anything needed from setting up bank accounts to knowing where to go. He says, "I will work with them closely to make sure they are comfortable and adjusting to being a student at Kettering College, as well as being an international student in America."
The Ukrainian students reside in our residence halls on campus. Judith Mendoza, Associate Director of Residence Life, says, "We are excited to welcome them into the residence hall." Students left behind some of their items to help make the dorm rooms feel more like a home. They also donated dishes for the shared kitchens and non-perishable food items. 
She says the dorm staff has started their training with community building being the main priority. She says, "We want the dorm to feel like home. We've also included more cultural events into our programming, so that we can learn about them as much as they're learning here. We know this will create a cultural shift in the dorm, and we are excited to see what that is."
President Nate Brandstater said yes to lead this initiative, and the Kettering College faculty and staff, as well as Kettering Health leadership, have followed. President Brandstater says, "We understand the power of serving others and saying yes in faith, even when the answers are not clear. We will provide education and hope to the students, and they, in turn, will teach us in countless ways in the coming years."