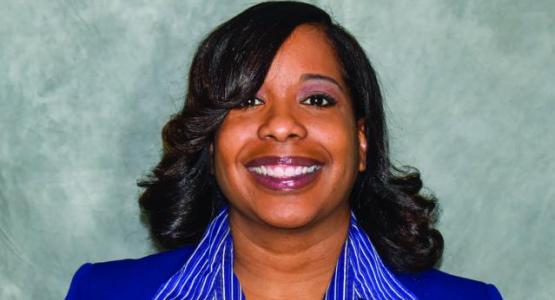 Johnson Appointed Director of New Jersey Equity Office
January 11, 2022 ∙ by vmbernard ∙ in Allegheny East Conference
Story by LaTasha Hewitt
Jayné Johnson, first lady of Allegheny East Conference's Metropolitan church in Plainfield, N.J., was recently appointed as the director of the new Office of Diversity, Equity, Inclusion and Belonging in the New Jersey governor's office. "I'm honored to carry out this purpose-driven work and grateful for the support of my family and church community," says Johnson.
Johnson will aim to dismantle inequity within state government, based on race, ethnicity and other protected characteristics. She will also seek to expand opportunities for communities of color and other underserved New Jerseyans.
"This position means that our governor sees the work of our office as part of building a stronger, fairer and more equitable New Jersey," shares Johnson. "The hard work and tireless efforts of many paved the path to make this opportunity possible, and my aim is to advance the work they began."
She is looking forward to what her department will do to assist the community where she serves. "I'm most excited about helping New Jersey win— the people of New Jersey, our communities and state government. We all win when we strive toward equity and inclusive excellence," says Johnson.
Johnson previously served as a senior policy analyst at The Council of State Governments Justice Center (N.Y.), where she provided strategic direction in launching the federally supported Justice Reinvestment Initiative.