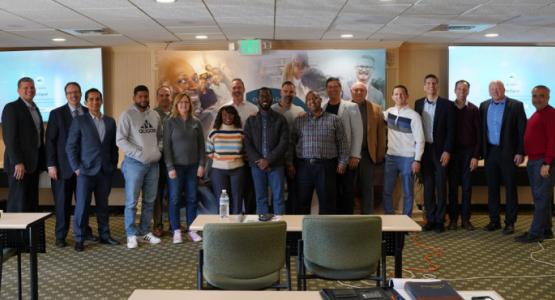 Conference Launches Evangelism Training Program
July 27, 2022 ∙ by Web Administrator ∙ in Chesapeake Conference
Story by Evan Knott
The Chesapeake Conference recently launched Proclaim, a new training initiative for pastors and lay leaders desiring to become more effective evangelists.
Organized by the conference's Evangelism and Church Growth Department, this new training program requires participants to attend four modules throughout the year, focused on different aspects of public evangelism. Participation in the program is invite-only, and all the participants are required to hold evangelistic meetings within the next year.
Sixteen people, including four participants from the Ohio and New Jersey conferences, attended the first module at the conference's headquarters in Columbia, Md.
The first module focused on creating a culture of evangelism in a local church. Presenters included Chris Holland, senior evangelist for Hope Channel, Eric Flickinger and Wes Peppers from It Is Written, and Pavel Goia, editor of the Ministry magazine.
"The Proclaim evangelism modules are specifically for pastors or laypeople who want to grow their gift in public proclamation evangelism," says David Klinedinst, Chesapeake Conference evangelism and church growth director. "People are excited to be here. Everyone is committed and wants to be trained."