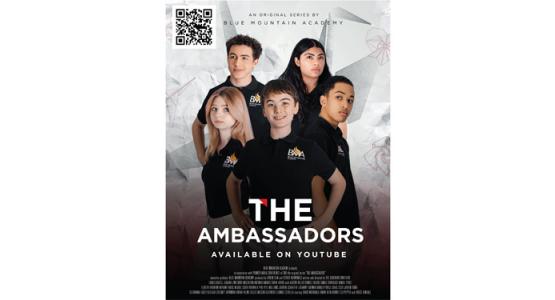 Blue Mountain Academy Students Bring Their Experience to Your Home
August 17, 2022 ∙ by vmbernard ∙ in Pennsylvania Conference, Education
When five students show up late for school registration, the principal assigns them to a new initiative called "The Ambassadors." At first, none of the students take the assignment seriously, but eventually something that started out as a project changes their lives forever.
One goal of the series is to enable families to connect with the academy in a fun, memorable and innovative way. As students worked on this filming project, they soon discovered that the storyline reflected their real lives more closely than expected.
A student who plays one of the ambassadors did not want to attend BMA when his parents began talking about the school. But like his character, he was deeply impacted by his experience at BMA. "I'm perceived to be an introvert around the school, just like my character," he shares. "However, BMA has helped me with my social interaction, work ethic and my spiritual journey with God."
Sara Hoyo, a senior, shares, "As ambassadors, we can be instruments of God and be a light to the world."
Watch The Ambassadors at bma.us/the-ambassadors-series, and learn how your student can grow into being an ambassador for God at bma.us.