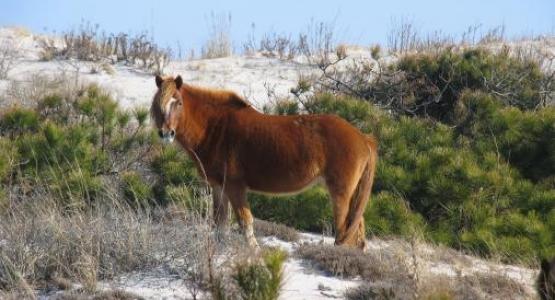 Start Taking Photos for the 2021 Columbia Union Calendar
December 18, 2019 ∙ by vmbernard ∙ in UpFront, Columbia Union News
Attention Columbia Union Conference photographers! We want to see the Columbia Union through your lens. Would you like for your photo to be considered for publication in the 2021 Columbia Union Calendar?
We're looking for photos that showcase local landmarks, native fauna and scenes from all around the union—from cityscapes to dirt country roads. We want to feature all the seasons, so grab those winter scenes and capture the warmth of summer—and all that's between.
ENTRY REQUIREMENTS
Time Period: Photos must be taken between October 1, 2019–October 19, 2020.
Submission Period: Submissions will be accepted January 13–October 19, 2020.
Entries: Up to two photos may be submitted per person—one horizontal and one vertical. A submission form (Click here) must accompany the photo(s).
Photos will not be accepted without a completed and signed form.
Categories: The 2021 Calendar will celebrate natural surroundings in the Mid-Atlantic territory. Photos should not include people, but should focus on environmental concepts such as landscapes, details found in nature, cityscapes, etc. Photo concepts must be submitted under one of the following categories—
Natural World • Altered Image • Mobile Photo (Will be published online only and will not appear in the printed calendar.)
File Naming: Please name your photo file as follows—AuthorName.ChurchName.jpeg
File format: Photos must be in JPEG format.
File Size: All photos must be a minimum of 300 dpi and measure 5,000 pixels at its longest length (either horizontal or vertical). Without this requirement, the judges cannot consider your photograph as a possible finalist. Photos submitted under the Mobile category are exempt from this requirement but must be submitted at their highest resolution.
Orientation: One horizontal and/or one vertical photo may be submitted per person (two photos total). The majority of the photos selected for the calendar will be horizontal.
Color Mode: Photos must either be color (RGB) or black-and-white (greyscale) or a combination of color and black-and-white.
Cropping: Crop photos as desired. (Please keep in mind that .125" will be used as "bleed" on all sides of the photo when inserted into the calendar.)
Manipulated or Altered Images: We do not accept digitally or otherwise enhanced or altered photos, except for those entered in the Altered Images category. Photographs manipulated for artistic purposes by applying digital and/or traditional special effects are eligible for the Altered Images category. Minor adjustments, including the removal of sensor dust or scratches on scans of negatives, dodging and burning, sharpening, contrast, toning, slight color adjustment and conversion to grayscale are acceptable for all categories.
Watermarks: We do not accept photos with watermarks or descriptive text. Photo credit will accompany your image.
Photos may not contain other people's work (i.e., sculptures, statues, paintings, copyrighted works, etc.).
Photos must not have been previously published elsewhere.
Still have questions? Email Kelly Butler Coe at kcoe@columbiaunion.net.
OFFICIAL RULES
1. Eligibility: This Campaign is open only to those who are members of the Columbia Union Conference in good and regular standing, living within the Union territory.
2. Agreement to Rules: By participating, the Entrant ("You") agree to be fully and unconditionally bound by these Official Rules, and You represent and warrant that You meet the eligibility requirements. In addition, you agree to accept the decisions of the Columbia Union Visitor magazine ("Visitor") as final and binding as it relates to the content of this Campaign.
3. Rights Granted by You: By entering this content (e.g., photo, text, etc.), You understand and agree that the Visitor, anyone acting on behalf of the Visitor and the Visitor licensees, successors, and assigns, shall have the right, where permitted by law, to print, publish, broadcast, distribute, and use in any media now known or hereafter developed, in perpetuity and throughout the World, without limitation, your entry, name, portrait, picture, voice, likeness, image, statements about the Campaign, and biographical information for news, publicity, information, trade, advertising, public relations, and promotional purposes without any further compensation, notice, review, or consent.
By entering this content, you represent and warrant that your entry is an original work of authorship, and does not violate any third party's proprietary or intellectual property rights. If your entry infringes upon the intellectual property right of another, you will be disqualified. If the content of your entry is claimed to constitute infringement of any proprietary or intellectual proprietary rights of any third party, you shall, at your sole expense, defend or settle against and all such claims. You shall indemnify, defend, and hold harmless the Visitor from and against any suit, proceeding, claims, liability, loss, damage, costs or expense, which the Visitor may incur, suffer, or be required to pay arising out of such infringement or suspected infringement of any third party's right.
4. Conditions: The Visitor reserves the right, in its sole discretion, to cancel, terminate, modify or suspend the Campaign should virus, bug, non-authorized human intervention, fraud, or other cause beyond the Visitor's control to corrupt or affect the administration, security, fairness, or proper conduct of the Campaign. In such case, the Visitor may select the Finalists from all eligible entries received prior to and/or after (if appropriate) the action taken by the Visitor. The Visitor reserves the right, in its sole discretion, to disqualify any individual who tampers or attempts to tamper with the entry process or the operation of the Campaign or website or violates these Terms & Conditions. The Visitor has the right, in its sole discretion, to maintain the integrity of the Campaign, to void votes for any reason, including, but not limited to: multiple entries from the same user from different IP addresses; multiple entries from the same computer in excess of that allowed by Campaign rules; or the use of bots, macros, scripts, or other technical means for entering. Any attempt by an entrant to deliberately damage any website or undermine the legitimate operation of the Campaign may be a violation of criminal and civil laws. Should such attempt be made, the Visitor reserves the right to seek damages to the fullest extent permitted by law.
5. Limitation of Liability: By entering, You agree to release and hold harmless the Visitor and its subsidiaries, affiliates, advertising and promotion agencies, partners, representatives, agents, successors, assigns, employees, officers, and directors from any liability, illness, injury, death, loss, litigation, claim, or damage that may occur, directly or indirectly, whether caused by negligence or not, from: (i) such entrant's participation in the Campaign and/or his/her acceptance, possession, use, or misuse of any portion thereof; (ii) technical failures of any kind, including but not limited to the malfunction of any computer, cable, network, hardware, or software, or other mechanical equipment; (iii) the unavailability or inaccessibility of any transmissions, telephone, or Internet service; (iv) unauthorized human intervention in any part of the entry process or the Promotion; (v) electronic or human error in the administration of the Promotion or the processing of entries.
6. Disputes: This Campaign is governed by the laws of Maryland without respect to conflict of law doctrines. As a condition of participating in this Campaign, participant agrees that any and all disputes that cannot be resolved between the parties, and causes of action arising out of or connected with this Campaign, shall be resolved individually, without resort to any form of class action, exclusively by binding arbitration before the American Arbitration Society, before a court located in Maryland, having jurisdiction. Further, in any such dispute, under no circumstances shall participant be permitted to obtain awards for, and hereby waives all rights to, punitive, incidental, or consequential damages, including reasonable attorney's fees, other than participant's actual out-of-pocket expenses (i.e. costs associated with entering this Campaign). Participant further waives all rights to have damages multiplied or increased.
7. Campaign Period: Photos must be taken during the time period of October 1, 2019–October 19, 2020. All entries must be submitted by 11:59 p.m. on October 19, 2020.
8. How to Enter: The Campaign must be entered by filling out and submitting the online form provided at columbiaunionvisitor.com/2021Calendar, along with your photograph(s). You must fulfill all Campaign requirements, as specified, to be eligible. Entries that are incomplete or do not adhere to the rules or specifications to these Official Rules may be disqualified at the sole discretion of the Visitor.
You may enter only two photos (one horizontal and/or one vertical). You must provide the information requested. You may not enter more times than indicated by using multiple email addresses, identities, or devices in an attempt to circumvent the rules. If You use fraudulent methods or otherwise attempt to circumvent the rules, you are ineligible and will be disqualified.
9. Final Selection and Notification: Entries will be voted on anonymously by Columbia Union and Visitor magazine staff and final tallies will be taken to select the finalists. Finalists will be notified by the Visitor and their entries will be published in the 2021 Columbia Union Calendar.
10. By submitting an entry form, You, the participant, have affirmatively reviewed, accepted, and agreed to all of these Official Rules.
ANY VIOLATION OF THESE OFFICIAL RULES BY FINALIST (at the Visitor's sole discretion) WILL RESULT IN FINALIST'S IMMEDIATE DISQUALIFICATION AS A FINAL ENTRY INTO THE CALENDAR PHOTO CAMPAIGN AND ALL PRIVILEGES AS FINALIST WILL BE IMMEDIATELY TERMINATED.