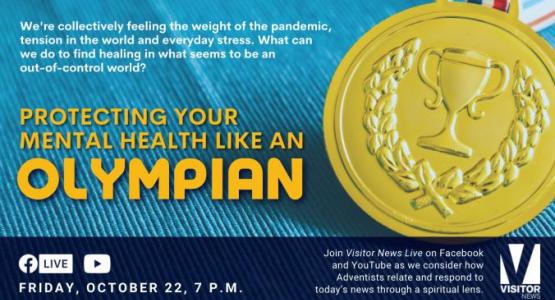 Watch 'Protecting Your Mental Health Like an Olympian
October 22, 2021 ∙ by vmbernard ∙ in Health & Lifestyle
Watch 'Protecting Your Mental Health Like an Olympian," Friday, October 22, 7 p.m.
We're collectively feeling the weight of the pandemic, tension in the world and everyday stress. What can we do to find healing in what seems to-be an out-of-control world?
Join us on Friday, October 22 at 7 p.m., as we consider how Adventists relate and respond to today's news through a spiritual lens.
Watch on youtube.com/columbiaunion.
Watch on facebook.com/columbiaunionvisitor.