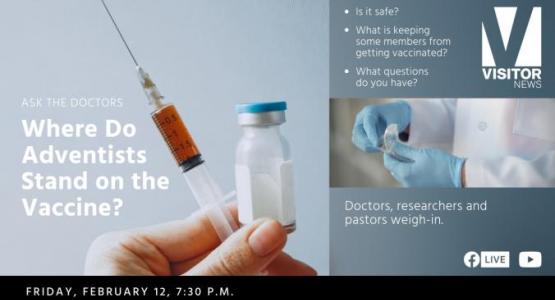 Visitor News Live: Where do Adventists Stand on the Vaccine?
February 10, 2021 ∙ by vmbernard ∙ in
Is the vaccine safe? What is keeping some members from getting vaccinated? We're talking with medical experts to find answers to the questions many Seventh-day Adventists are having about the COVID-19 vaccines. | Join us Friday, February 12 at 7:30 p.m.
Pastors, researchers and doctors weigh-in on if the COVID-19 vaccines are safe, what is keeping some members from getting vaccinated, and more of your questions. (Share them below so we can ask them!)

Posted by Columbia Union Visitor on Wednesday, February 10, 2021