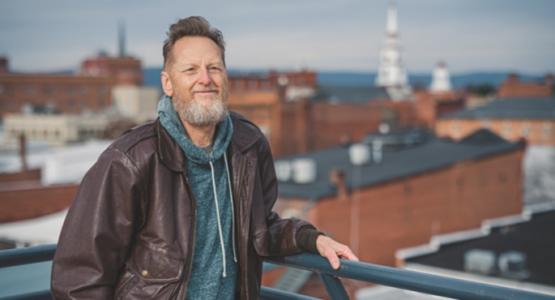 December 31, 2021 ∙ by Web Administrator ∙ in This Month's Issue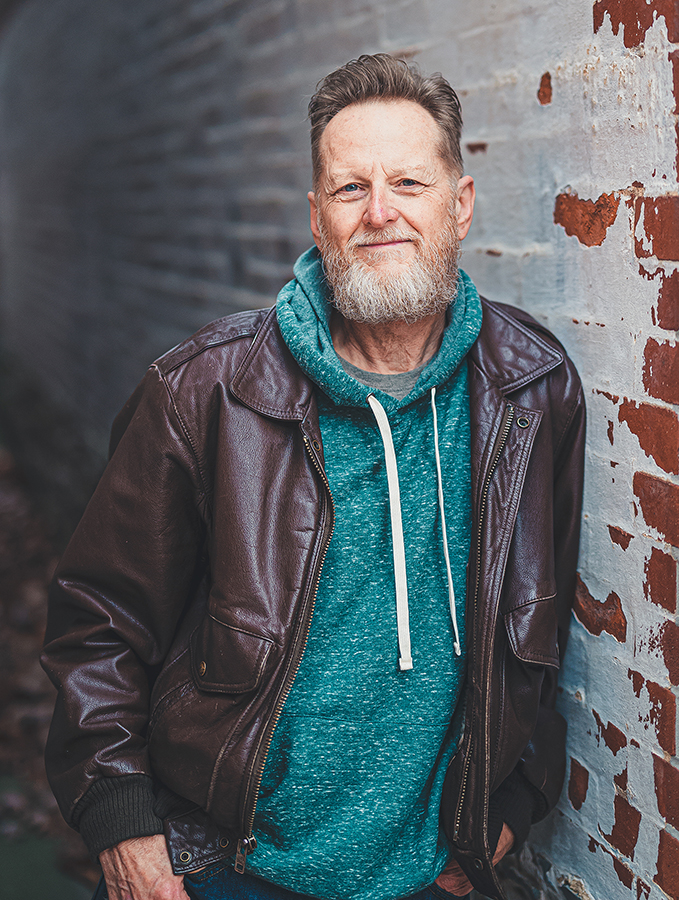 Story by Randy Fishell / Images by Brad Barnwell
The first clue that something wasn't quite right in my brain happened one Saturday night when I was in third grade. While my family was downstairs watching TV, I was in agony trying to read a few pages of a book, Nyla and the White Crocodile. My third-grade teacher had made it clear that reporting honestly about my reading was essential. If I cheated on my report— even if nobody else knew—God would know!
Whether my teacher actually spoke the words, "You won't make it to heaven if you don't read every word," is doubtful. But somehow my super-sensitive conscience got the message that, if I cheated, God surely wouldn't be happy. So that night, I read a sentence in the book, and then reread it. Then I read it one more time, just to make sure I'd understood everything I'd read. By the time I heard the TV switch off downstairs, I'd made it through perhaps half a dozen pages of the book. Fighting tears, I switched off my bedroom light and pulled the covers up around my neck. Something very wrong was going on upstairs—in more ways than one.
OCD AND ME
These days it's trendy to say you're "OCD" about something. But to an actual OCD (Obsessive Compulsive Disorder) sufferer, this is equivalent to saying you're a leprechaun because you eat Lucky Charms cereal. While my own battle with OCD didn't involve the repetitive behavior reflected in the book, The Boy Who Couldn't Stop Washing, it was miserable enough. I constantly clicked my teeth (I often still do) and counted my footsteps (I don't do that anymore). Just as agonizing as the OCD behaviors themselves is the angst that comes with thinking you might never be able to stop them. In other words, you obsess about your obsessions. It can be a little taste of hell.
OFF-ROAD TACTIC
OCD was just the first of three anxiety disorder "monsters" to bare their threatening jaws. By young adulthood, panic attacks had become a regular and most-unwelcome visitor. Avoiding the horrific sensations that accompanied a panic attack became all-consuming. That's how I became agoraphobic.
Agoraphobia is an overwhelming fear of panic itself. It's an avoidance behavior. One of my early panic attacks took place on the Dan Ryan Freeway on Chicago's South Side. Since my subconscious mind associated driving with panic, that same subconscious mind concluded that the solution was really quite simple: Don't drive on freeways.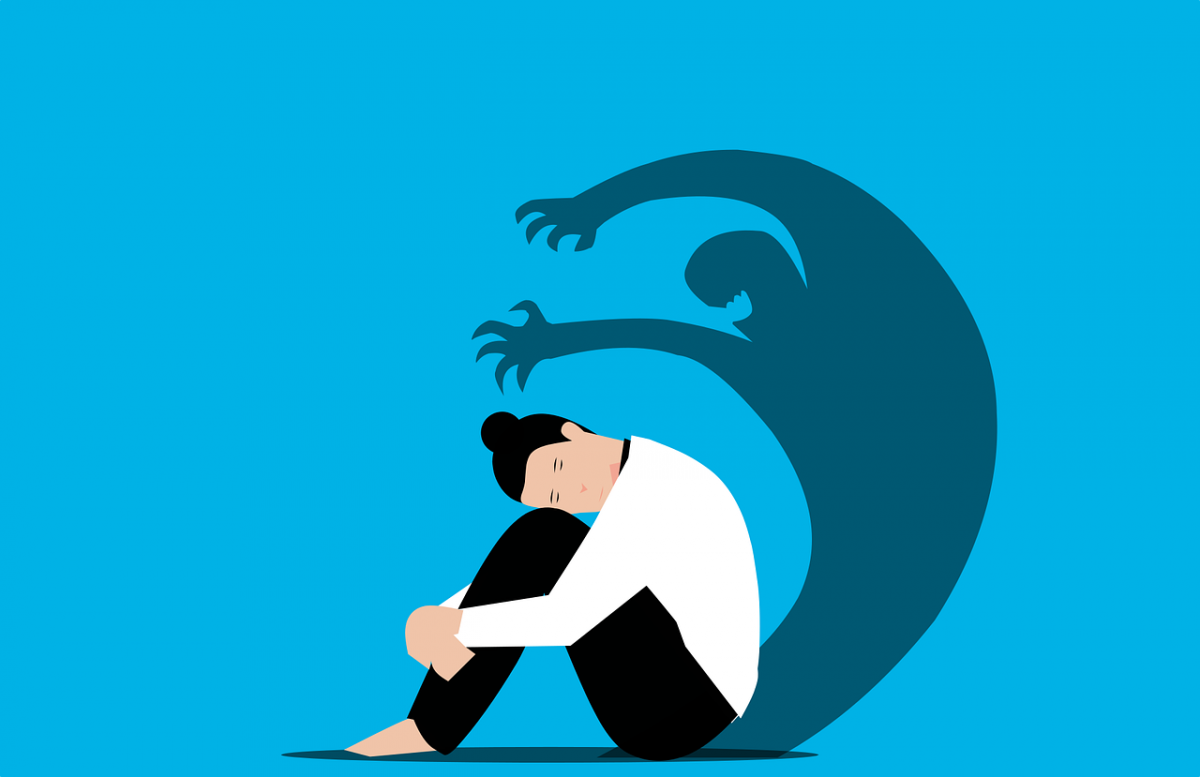 With this faulty reasoning in mind, I was well on my way to becoming agoraphobic. My driving avoidances began including more than freeways. Although I never became completely housebound, at night I was eventually unable to drive alone for a distance of more than about three blocks away from home. Things were different when I had a "safe person" riding along with me. I figured this person could rescue me from whatever bad thing might happen if I had a near-death panic attack. Sure, I'd learned that panic attacks are actually quite harmless, but just as with so many mental health challenges, sometimes mere knowledge isn't enough.
Keeping a mental illness secret for decades can be exhausting. Still, somehow I managed to successfully navigate my way to undergraduate and seminary degrees. I'd accepted the invitation to become a youth and university pastor at the Green Lake church in Seattle, Wash. But how do you visit anyone in the Emerald City when you can't drive down I-5 or practically anywhere else without having a panic attack? My mental misfiring would be a key factor in my early exit from pastoral work. I told only a couple of close confidants that the real reason for my departure had more to do with mental illness than the explanations I'd shared in public. Just a little over a year after beginning my ministry, I was awash in shame, an emotion with which I'd become painfully familiar.
Time passed, and questions swirled in my mind. Why hadn't God answered my heartfelt cries to turn this thing around? After all, wasn't I "doing His work"? I knew mental illness was part of a broken, sinful world, but come on, I had lives to change!
GRACE AND HOPE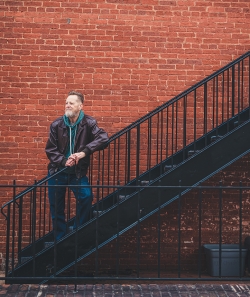 A few months later, seemingly out of the blue, I received an invitation to apply for the assistant editorship of Guide, the Seventh-day Adventist Church's magazine for 10- to 14-year-olds. A meeting with the senior editor, Jeannette Johnson, proved to be a turning point in my life. During the interview, I knew I had to spill the proverbial beans about my anxiety disorders. As tears flowed down my cheeks, I thought, Surely this is what every boss is looking for in an employee—an emotional wreck who doesn't know how to fix his own problems!
Looking me in the eyes, she said, "Randy, one thing I've learned through the years is that a person's pain makes you that much more sensitive to others' struggles." Then she added, "I don't see a problem here."
I was stunned. What I saw was an angel in disguise and God's providential hand moving in a beyond-mysterious way.
My time with Guide, most of it at the Review and Herald Publishing Association in Hagerstown, Md., extended to more than 27 years. I might have filled Jeannette's shoes as senior editor sooner than I did, but I continued battling anxiety disorders for another 10 years after being hired. Promotions were offered, and I declined.
Finally, in desperation, I called a psychiatrist. Toward the end of the one-hour session, Dr. Wagner suggested we try a combination of medication and psychotherapy. Until then, I'd resisted pharmaceutical intervention. After all, wasn't God more powerful than a little pink pill? But nothing else had helped, so I left that day with a prescription in hand.
Resistance can run deep, however. Was this really the right thing to do? What if I became someone I really wasn't? It took my wife, Diana, to get me moving in the right direction.
"Randy, if you had a heart problem, would you take medication for it?" she asked. I nodded my head. By then I'd stepped with both feet into the trap she'd set for me. If I'd take a helpful medication for a physical illness, why wouldn't I explore the same possibility for my mental illness?
In the end, the right medication turned out to be the missing ingredient in helping me to rise above my mental illness. Combined with the right therapist, God used the "miracle" of psychotropic medication to enable me to live joyfully as never before. My first solo trip driving alone to Dulles International Airport (Va.) and the ensuing trip to Orlando, Fla., are etched deep in my mind as memories of God's ministering touch.
No, I do not consider myself "healed" from anxiety disorders. I'm still on medication, and I probably will be for the rest of my life. I've been off pills, and it didn't work.
Well-intended people have shared this and that "natural" alternative, and those options may work fine for some. But their head is not on my shoulders. So, at least for now, I know what works for me, and I'm choosing to stick with it. I still get anxious sometimes, and I've even battled depression—while on an antidepressant! I've also experienced spiritual burnout—another mental health challenge. But compared to getting up in the morning, knowing that mental illness would rule yet another day, I'm in a very good place.
Several people were essential in helping me to rise above anxiety disorders. Also key were having the right treatment protocol and staying committed to God, even when I couldn't see His hand. But something else also made a huge difference: I never gave up hope that someday things would be better. I won't know until heaven where this unremitting sense that I must never give up hailed from. Maybe it came from God, or maybe I simply got the "stubborn" gene from one of my parents. Either way, hope was an unprescribed medicine that somehow persuaded me that things could and would eventually change. And they did, far beyond my expectations.
Today, solutions to address mental health crises are more abundant than ever. Whether your challenge is an anxiety disorder, a food or pornography addiction, depression or something less common, please believe me: There is hope. I know, because it's part of my story. Now it's time for you to begin a new chapter in your life story or help someone else begin to write theirs. Either way, be aware that a ministry may lie ahead. God has a mysterious way of using woundedness to bring healing. This time, the wounded healer might be you.
Randy Fishell has written about his story of battling anxiety disorders in An Anxious Kind of Mind, available at adventistbookcenter.com and amazon.com. A member of the National Alliance on Mental Illness, visit randyfishell.com for free mental health resources.