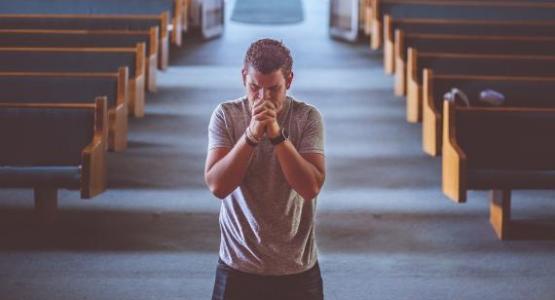 Pennsylvania Conference Family 'Prays the Mission Forward'
September 08, 2021 ∙ by vmbernard ∙ in Pennsylvania Conference
Story by Natalie Lilly
As part of the prayer initiative, "Praying the Mission Forward," members, church families, schools and conference leaders accepted an exciting challenge earlier this year as they prayed daily for 30 days.
Spearheaded by assistant to the president Shawn Shives, conference leaders joined executive committee and association committee members via phone each night to pray for the eight strategic initiatives, as well as for the upcoming camp meeting and any concerns the prayer partners raised.
Using daily videos highlighting the week's focus, leaders encouraged churches and schools to also pray for the eight strategic conference initiatives. Members from the Hampden Heights church in Temple met every night via phone. Intending to pray from 8–8:30 p.m., the initial group of 10 quickly grew to 30, requiring them to extend the prayer time to 9 p.m.
When the 30 days of prayer ended, organizers invited people to spend one more day in prayer— praying nonstop for 24 hours. Pastors and conference leaders took turns leading out in prayer each hour throughout the day and into the night, with others joining in.
"We saw so many miracles happen because of our prayers," says Shives. "There were sick people in the hospital that were never supposed to leave, but we prayed for them, and they were released, completely healed."