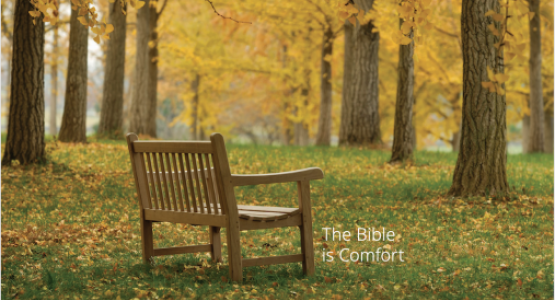 October 12, 2021: A Very Present Help
October 07, 2021 ∙ by vmbernard ∙ in Year of the Bible, Columbia Union News, Education
"God is our refuge and strength, a very present help in trouble" (Ps. 46:1, NKJV).
One of the earliest memories I have of growing up in rural Jamaica is that of daily morning and evening worship. I fondly remember the songs we sang and the many verses we memorized. We listened to countless Bible stories along with personal recollections from my parents and grandparents who taught me the value of full dependence on God and that He always hears and answers our prayers. While I firmly believed these lessons and stories, I thought that answered prayers were a gift only for certain adults who enjoyed a special connection with God. As I reflect on those years, I can now say that back then I did not have an experiential relationship with God and had not personally learned to depend on Him.
As a young man, I left home to pursue an education in a Seventh-day Adventist college. After I graduated, a few years later I was happily married, and we welcomed our precious daughter, Danielle. Our little family was complete. This was the happiest time of my life, but that happiness was marred by tragedy in the death of my wife.
While in that valley—raising Danielle alone—I was constantly comforted by God's promise that He is our refuge and strength, always willing to help in troublesome times. This He demonstrated daily to me through His Word and by the people He placed in my path—family, friends, co-workers and a team of medical professionals. It is said that experience is the best teacher. Thus I learned through my experience that God truly is a very present help.
Dear Lord, whatever challenges we face today, and in our lowest moments, help us to know that You are with us. Amen.
Donovan Ross is the vice president of education for the Columbia Union Conference.