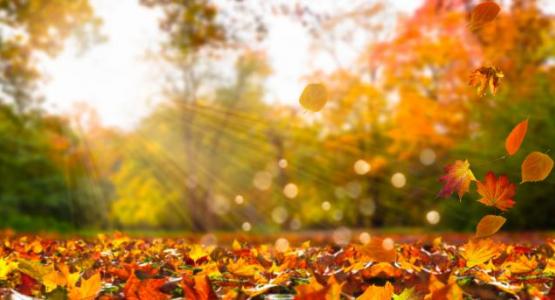 November 6, 2021: Leave It to God
November 06, 2021 ∙ by hdecena ∙ in Year of the Bible
"Unless the Lord builds the house, the builders labor in vain. Unless the Lord watches over the city, the guards stand watch in vain. In vain you rise early and stay up late, toiling for food to eat— for He grants sleep to those He loves" (Ps. 127:1–2, NIV).
It was my senior year. I was living in the dormitory at Mt. Vernon Academy. We had returned to our rooms after a Saturday evening program in the gymnasium. I no longer recall just what it was that was plaguing my mind. It could have been stress over a test or project in one of my classes. Perhaps there was turmoil with my girlfriend.
But whatever the cause, I do remember I was too worked up to sleep. I finally decided to pull out my Bible, opened it up in the middle and started to read. I didn't have a particular promise in mind. I was just reading, hoping to find something that would bring me peace. A message that would provide encouragement and allow me to get some needed rest.
When I got to our verse for today, I immediately knew it had the wisdom I needed. I could fret and worry, plan and work late into the night. Or I could trust God with my problem, confident of His love and care. And if I chose the latter, He would put my mind at ease and give me sleep.
I've long since forgotten the problem. But, over the years, I have frequently returned to the promise I discovered late that night in my dorm room. When new stressors threaten to rob me of peace, I am reminded it is the Lord who builds, guards and watches. And I can sleep.
Lord, today and tonight, may I rest in Your care. Amen.
Rick Remmers is the executive secretary of the Columbia Union Conference.