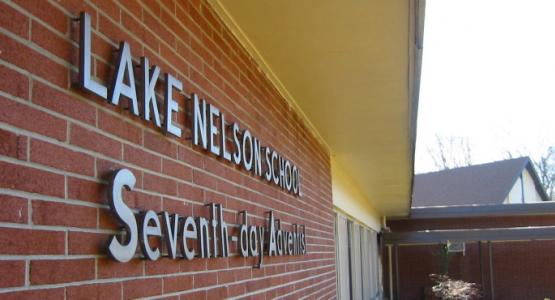 New Jersey Conference Academies Forge Partnership for Greater Access
November 15, 2021 ∙ by Web Administrator ∙ in New Jersey Conference, Education
Story by Sadrail Saint-Ulysse
At the end of the 2020–21 school year, the North American Division (NAD) Substantial Change in Program Visiting committee granted Lake Nelson Adventist Academy (LNAA) the permission to operate a satellite education program this school year to offer grades 11–12 at the Waldwick Adventist School and grades 9–12 at the Vine Haven Adventist School.
With approval from the NAD, the Columbia Union Conference and the New Jersey Conference, LNAA, a pre-school to 12th-grade school, partnered with Waldwick, a pre-K3 to 10th-grade school, and Vine Haven, a kindergarten to eighth-grade school, to offer high school courses that will lead to high school diplomas from LNAA. This partnership will allow students from Waldwick and Vine Haven to receive virtual and in-person instruction from LNAA from their campuses.
Leaders reviewed the memorandum of understanding and visited all three campuses. They then recommended the decision to both the NAD Commission on Accreditation of the Adventist Accrediting Association and the Middle States Association of Commission on Elementary and Secondary Schools in which LNAA belongs.
Elisa Maragoto, principal of LNAA, embraces the partnership: "At LNAA, we consider ourselves blessed to be engaged in active and genuine collaboration, all with the objective of providing our students—regardless of geographical location— with Adventist secondary education."
Ruth Nino, principal of Waldwick, shares the same enthusiasm: "Waldwick Adventist School has been blessed with the opportunity to partner with Lake Nelson Adventist Academy for our junior academy students to continue their Adventist educational experience as juniors and seniors while still attending Waldwick. The academy experience through this partnership has opened the doors for multiple opportunities of collaboration, learning and unity among our students and staff."
Dulce Gabriel, principal of Vine Haven, adds, "This partnership with Lake Nelson Adventist Academy has been a huge blessing and has given our students the opportunity to receive an Adventist education for grades 9–12. We have some students who have been in our school system since kindergarten and now have the opportunity to continue their education through high school at Vine Haven, connecting to live classes at Lake Nelson. Vine Haven students are also able to attend classes in person on the Lake Nelson campus as well and participate in the high school student association and events."
All three schools have pledged to follow the voted memorandum of understanding for the success of their partnership to give greater access to Adventist secondary education throughout the New Jersey Conference.