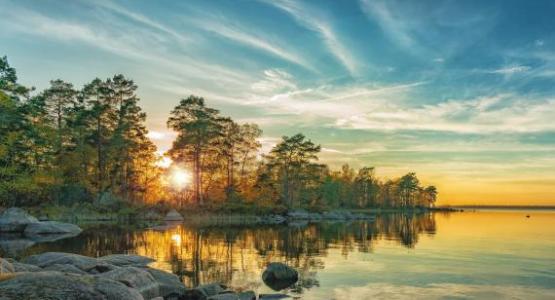 May 9, 2021: Calm in the Storm
May 09, 2021 ∙ by hdecena ∙ in Year of the Bible, Mountain View Conference
"He will cover you with His feathers, and under His wings you will find refuge; His faithfulness will be your shield and rampart" (Ps. 91:4, NIV).
When I was a small girl, my mother hurried us down a tree-lined road. Before long, we heard the now familiar drone of a low flying bomber. My mother quickly pushed the stroller with my brother in it against the trunk of a large tree. She pulled my sister and me into the ditch. But I had already seen the plane's incendiary bomb released over the lone farmhouse in the nearby field. The fireball is clearly etched in my mind.
With her three little ones, my mother knew she could not remain where she lived, and so began her trek of fleeing from point A to point B to point C, always needing to stay ahead and out of the enemy's path. Her greatest fear was that in the crowds that pushed and shoved whenever transportation was available, she would lose us. "Hold tight to the stroller," she admonished us.
I owe all to my praying mother. We made it. And so did my father, who had chosen to drive an ambulance. God kept His word. His strong feathers as a protective shield saved us from a myriad of other mishaps.
Thank You, Father, for all the mothers who do whatever is necessary, often at the cost of their own privation, to bring their children safely through the thick and thin of this planet's times of turmoil. Amen.
Elfie G. Edwards is a member of the Elkins church in West Virginia.