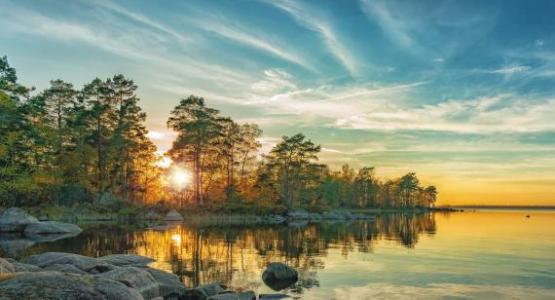 May 6, 2021: Love Yourself Like God Loves You
May 06, 2021 ∙ by hdecena ∙ in Year of the Bible, Pennsylvania Conference
"Love the Lord your God with all your passion and prayer and muscle and intelligence—and that you love your neighbor as well as you do yourself" (Luke 10:27, MSG).
Joyce wasn't having a good day. The math assignment was so hard, and the new concept so confusing. She was discouraged.
"I'm stupid!" she exclaimed.
"You're not stupid. Don't tell yourself that. I'll answer your questions. You can do this," I responded.
"I can't do this!" continued Joyce.
"God made you smart, and He'll help you. Let's ask Him right now to be with you. He loves you, and will help you. I'm here to help you too," I promised.
A couple days later, I was struggling with a project that didn't work out well for me, and I said, "I'm stupid. I can't do it." I suddenly realized I was repeating the same words I had heard from my student.
At that moment, God's Holy Spirit spoke to my heart: You're not stupid. You can do this. Be kind to yourself, My child. I made you and love you. Love yourself just as I love you.
"Thank you," I prayed. "Help me to always remember to be kind and loving to myself, just as you are loving and kind."
God gave me the privilege to love and care for Joyce and many other children of His, and to help them learn of His love and care for them.
God loves you and me. He calls us to love Him, others and ourselves with all the power He has given us. What a wonderful invitation to be like God!
My kind God, may I be kind to myself and others just like You are. Amen.
Vicki Bernard is a member of the Hillcrest church in Pennsylvania.
Join the Year of the Bible Journey 
To help you dig deeper into God's Holy Word this year, we're offering:
Every Month—This calendar, themed "Words of Life," coincides with the devotional book and videos. It features a biblical topic and verse each month, with additional passages for further exploration, study and ideas on how to apply the concepts in your daily life.