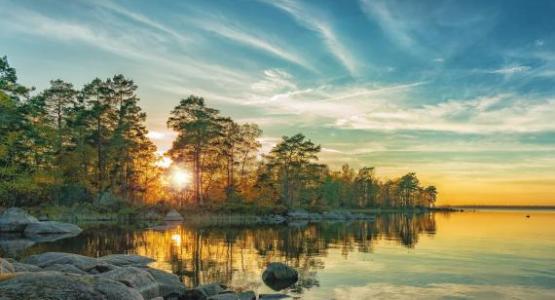 May 5, 2021: Looking Through Spiritual Lenses
May 05, 2021 ∙ by hdecena ∙ in Year of the Bible, Potomac Conference
"For our light affliction, which is but for a moment, is working for us a far more exceeding and eternal weight of glory, while we do not look at the things which are seen, but at the things which are not seen. For the things which are seen are temporary, but the things which are not seen are eternal" (2 Cor. 4:17–18, NKJV).
When I think of affliction, "light" does not come to mind in describing it. "Weighty" is much more accurate, in my opinion. But what I love about these verses is that God is once again showing me how a shift in perspective will tremendously benefit me.
Conflict is hard for me. Whether internal or external, I avoid it at all costs. Affliction shows up both ways in my life, and I constantly grapple with the uncomfortable intersection of walking through it—knowing that the eternal glory on the other side completely outweighs the journey.
What makes the difference? My focus. When I focus on affliction with my limited, human sight, my vision is clouded with the cares of the world and how I can fix my problems. But when I focus on the unseen with spiritual vision, which requires me to exercise faith and trust, I can lay hold on the better part of my story. It's not a simple task. In fact, I'm nearing 40 and I am still working through seeing with God's eyes instead of my own.
What we can grasp with our senses are temporary and will fade away. What we store up spiritually is eternal. But spiritual storehouses are not filled through a life of ease. Affliction, while not pleasant, is purposeful. I am learning with every trial to view it as such. I hope the same for you.
Lord, help us to view our affliction through spiritual lenses. May we be able to look back and say it was all worth it. Amen.
Quantrilla Ard is a member of the Restoration Praise Center in Maryland.
Join the Year of the Bible Journey 
To help you dig deeper into God's Holy Word this year, we're offering:
Every Month—This calendar, themed "Words of Life," coincides with the devotional book and videos. It features a biblical topic and verse each month, with additional passages for further exploration, study and ideas on how to apply the concepts in your daily life.