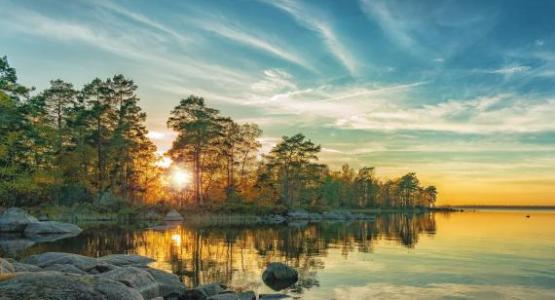 May 22, 2021: He Overcame the World
May 22, 2021 ∙ by hdecena ∙ in Year of the Bible, Potomac Conference, Education
"These things I have spoken unto you, that in Me ye might have peace. In the world ye shall have tribulation: but be of good cheer; I have overcome the world" (John 16:33, KJV).
My grandparents from India had planned to visit us the summer of 2016. Things came up and their coming was delayed. My grandpa thought about postponing the trip, but my parents disagreed, so my grandparents came.
That summer was one of the best. I really got to know my grandparents. Of course, I had been with them before, but I was younger at the time and understood less. They ended up staying into January of 2017. Afterward, we called my grandparents about twice a week to talk and see how they were doing.
Then it happened. I called my grandpa one Friday night, and told him we would video call them later that weekend. On Sunday evening, my family went fishing and got home late. When I woke up for school the next morning, my parents shared the tragic news with me. My grandpa had passed away from a heart attack. I was in shock. He was just in the house, laughing at my childhood antics. The first thing I did was hug my dad. In tears, he said to me, "We'll see him when Jesus comes again, Son."
John 16:33 is the verse that I have held on to. My grandpa's passing was just one of the many trials I'll face in life. Many people lose loved ones, but we have the peace that only Jesus gives—the peace that passes all understanding—and the assurance that He has overcome the world by conquering death.
God, help me to remember that You have already overcome the world, and You're by my side in whatever befalls me. Amen.
Sidharth Chavan is a junior at Takoma Academy in Maryland.
Join the Year of the Bible Journey 
To help you dig deeper into God's Holy Word this year, we're offering:
Every Day—Read our Words of Life daily devotional book that features favorite Bible verses from members, pastors, students and leaders from across the Columbia Union. You can also read the devotionals on the Columbia Union app, and interact with the verses in our instagram stories.
Every Week—Delivered straight to your email, read our e-newsletter by subscribing to Visitor News Bulletin at columbiaunionvisitor.com/vnb. Keep up with the latest Year of the Bible events, devotionals, videos and more.
Every Month—This calendar, themed "Words of Life," coincides with the devotional book and videos. It features a biblical topic and verse each month, with additional passages for further exploration, study and ideas on how to apply the concepts in your daily lives.