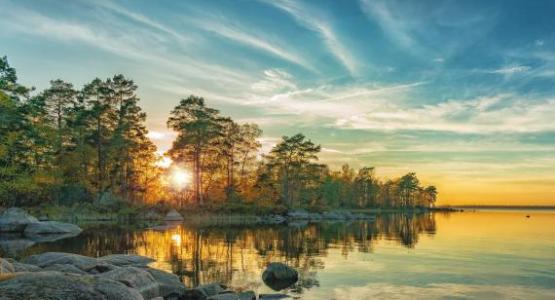 May 21, 2021: Shine for God!
May 21, 2021 ∙ by hdecena ∙ in Year of the Bible, Mountain View Conference
"Arise, shine; for thy light is come, and the glory of the Lord is risen upon thee. For, behold, the darkness shall cover the earth, and gross darkness the people: but the Lord shall arise upon thee, and His glory shall be seen upon thee. And the Gentiles shall come to thy light, and kings to the brightness of thy rising" (Isa. 60:1–3, KJV).
Arise, shine! How beautiful are those words. These verses make me think of myself standing on a large stage with the whole world watching me. Everything I say has an impact and a meaning to every person, young and old. Because of this, I must choose my words wisely and point others to Christ. God is with me, and His light is shining on me. This is my opportunity to tell others about Him!
The world is covered in a dark haze of sin. But with God in my heart, I can be the one to shine and hasten His return. With God's help, I can bring others into the light of His glory, and they, too, can be witnesses. More and more, this family of light will grow, until everyone has had a chance to come into the light. When God returns, it will be easy for Him to find His children that love Him and who have witnessed for Him.
You also can be a witness and a light for Christ to others. Let our prayer today be an earnest request for God to live in us and shine through us.
Dear Father in heaven, please live in my heart. Let me be a light to those living in darkness. Please help me to remember each day to shine for You! I love You. Please come quickly. Amen.
Zora Edmondson is a member of the Frostburg church in Maryland.
Join the Year of the Bible Journey 
To help you dig deeper into God's Holy Word this year, we're offering:
Every Day—Read our Words of Life daily devotional book that features favorite Bible verses from members, pastors, students and leaders from across the Columbia Union. You can also read the devotionals on the Columbia Union app, and interact with the verses in our instagram stories.
Every Week—Delivered straight to your email, read our e-newsletter by subscribing to Visitor News Bulletin at columbiaunionvisitor.com/vnb. Keep up with the latest Year of the Bible events, devotionals, videos and more.
Every Month—This calendar, themed "Words of Life," coincides with the devotional book and videos. It features a biblical topic and verse each month, with additional passages for further exploration, study and ideas on how to apply the concepts in your daily lives.