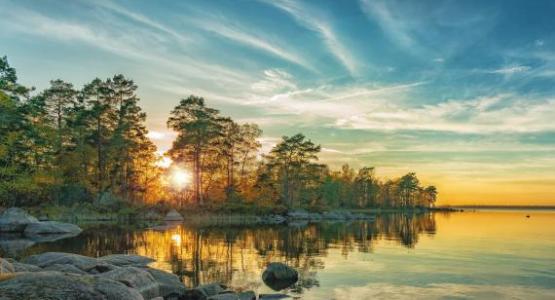 May 17, 2021: When Hope Begins to Grow
May 17, 2021 ∙ by hdecena ∙ in Year of the Bible, Chesapeake Conference, Education
"Cast your cares on the Lord and He will sustain you; He will never let the righteous be shaken" (Ps. 55:22, NIV).
Each day, we are faced with millions of decisions. Some hold more weight than others, but, ultimately, all of them have consequences. Throughout our lives, we will be faced with choices that determine our outlook. We can choose to be pessimistic, negative and discouraged about our current situation—whether the pandemic or the array of other things happening in our lives—or we can look to God, trust that He has our best interest in mind and be optimistic about our situation.
I have dealt with anxiety and worry for a few years, and, while it has not been severe, any amount of it is overwhelming. It is very easy to be pessimistic. When I came across this text, I instantly connected with it. God asks me to give Him my worries and anxieties and then promises that He will never let me be shaken. When I read this, it helped to quiet my anxious thoughts. I am able to allow myself to trust God as He holds me safely in His arms.
Throughout the day, we fight a battle for our minds, hearts and actions. Satan's choice would be for us to live in fear and discouragement. When he can make us afraid and worried, he has won. But God is stronger, and He wants us to live without fear. As we start to let go of fear, hope begins to grow, and clinging to it will save us.
Dear Lord, please help us to choose You every day. Sustain us in Your arms through the storms of life. Amen.
Larissa Krueger is a 2020 graduate of Spencerville Adventist Academy in Maryland.
Join the Year of the Bible Journey 
To help you dig deeper into God's Holy Word this year, we're offering:
Every Month—This calendar, themed "Words of Life," coincides with the devotional book and videos. It features a biblical topic and verse each month, with additional passages for further exploration, study and ideas on how to apply the concepts in your daily life.