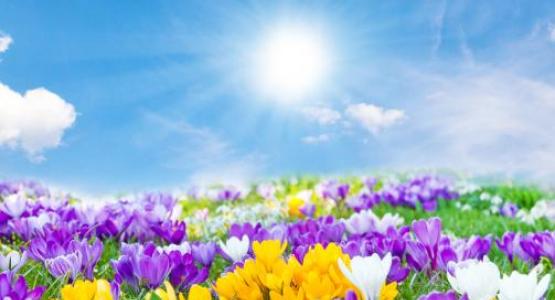 March 7, 2021: Learning to Lean on Jesus
March 07, 2021 ∙ by hdecena ∙ in Year of the Bible, Mountain View Conference
"Trust in the Lord with all thine heart; and lean not unto thine own understanding. In all thy ways acknowledge Him, and He shall direct thy paths" (Prov. 3:5–6, KJV).
Genuinely believing in God means to adhere to, trust in, rely on, and, most importantly, have faith in Him. That is scary to me, but I know for certain it is true.
I studied to become a registered nurse, but was unsuccessful in passing my nurse licensing exam. After failing, I gave up and said to myself, "I don't like this feeling," and purposed to only do things I reasonably thought would bring me success.
The fierce desire to pass and overcome my fear never escaped me, so, nearly 20 years after finishing nursing school, I decided to retake the exam once more. This decision caused me grief and consuming anxiety. Every day I woke up to the realization that I may fail. It, however, provided me a daily reminder to earnestly seek the Lord. I humbly prayed and asked God for deliverance from my fear and the strength to withstand the amount of studying I had to accomplish. I also asked Him to help me as a working mom, homeschool teacher, part-time student and wife.
I praise God for His unconditional love, because, throughout the yearlong journey, He faithfully kept me. The few people who knew about my situation heartily prayed for me, and His Word comforted me. I wholly trusted God with my entire being, and He didn't fail me. I passed my exam! But the greatest blessing of all was that I found a closer walk with my best friend, Jesus.
God, may we find a friend in Jesus and sincerely trust in Him. Amen.
Ginelle Edmondson is the Health Ministries director for the Mountain View Conference.
Join the Journey 
To help you dig deeper into God's Holy Word this year, we're offering:
Every Month—This calendar, themed "Words of Life," coincides with the devotional book and videos. It features a biblical topic and verse each month, with additional passages for further exploration, study and ideas on how to apply the concepts in your daily life.