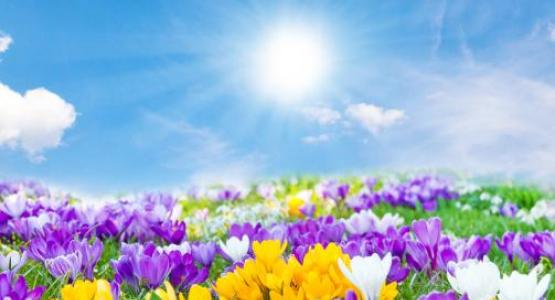 March 19, 2021: Do Not Be Afraid
March 19, 2021 ∙ by hdecena ∙ in Year of the Bible, Potomac Conference, Education
"This is my command—be strong and courageous! Do not be afraid or discouraged. For the Lord your God is with you wherever you go" (Josh. 1:9, NLT).
This verse brings me hope and courage when I am feeling scared. When I was younger, terrible things happened to me. My family was very unkind, and it was scary living in a home where I experienced constant trauma. I did not know about Jesus, so I had no hope of a better life. I used to hide so my family would not find me. Sometimes when they found me, they hurt me.
Even though I did not know Jesus, He was looking out for me. When I was 8-years-old, He sent the Department of Social Services to take my siblings and me to foster families. My entire life changed that day.
The family I was placed in loves God and teaches me all about Him. They send me to a Christian school so I can learn more about Him. One day, I heard this memory verse and it brought me such comfort. It tells me that I do not need to feel afraid, that He is always with me. God loves me enough to always be with me and protect me, and, even if I was the only one on this earth, He would still come and die for me. He would do the same for you too.
I still deal with fear at times. Satan likes to remind me of my past. But I keep quoting this verse, and it helps me to be strong. One day, my dream is to help others like me and teach them this verse too!
Dear Jesus, please help those who are scared and feel alone to know that You love them so much and You will always be there for them. Amen.
Kensley Roark is a fourth-grader at the Desmond T. Doss Christian Academy in Virginia.
Join the Year of the Bible Journey 
To help you dig deeper into God's Holy Word this year, we're offering:
Every Month—This calendar, themed "Words of Life," coincides with the devotional book and videos. It features a biblical topic and verse each month, with additional passages for further exploration, study and ideas on how to apply the concepts in your daily life.