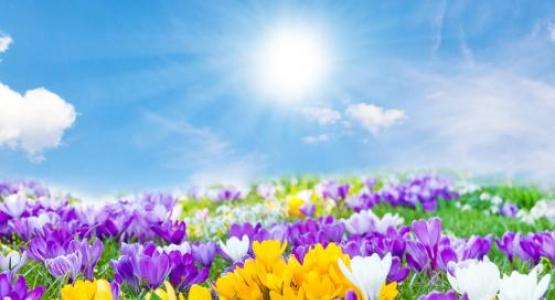 March 12, 2021: Don't Lose Hope
March 12, 2021 ∙ by hdecena ∙ in Year of the Bible, Ohio Conference
"Cast all your anxiety on Him because He cares for you" (1 Pet. 5:7, NIV).
When the COVID-19 outbreak happened, we were stuck at home in quarantine. All we could do was stay home and work or watch the news, hoping to hear something good. During that time, I noticed people having anxiety because they did not know what the future held. So many crazy things have happened recently, and as everything looks to be worsening, it feels endless.
However, don't lose hope. We need to continue praying, having faith and keeping our heads up, because we know that God is here with us, and things will be better soon.
Honestly, I have anxiety about the future, especially since I am young. I still don't fully understand all that is going on, but God has really helped me with my personal anxiety during these times. First Peter 5:7 is a great reminder to keep our faith in God because He is in control of the future and will take care of us.
God, please help us not to lose hope and to continue to pray, have faith and move forward when anxiety comes. Amen.
Arria Williams is an eighth-grader at the Mount Vernon Seventh-day Adventist Elementary School in Ohio.
Join the Journey 
To help you dig deeper into God's Holy Word this year, we're offering:
Every Month—This calendar, themed "Words of Life," coincides with the devotional book and videos. It features a biblical topic and verse each month, with additional passages for further exploration, study and ideas on how to apply the concepts in your daily life.