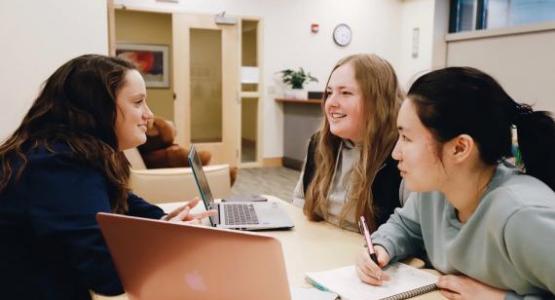 Kettering College Announces New Scholarships for New Students
December 08, 2021 ∙ by vmbernard ∙ in Kettering College, Education, This Month's Issue
Healthcare professionals are needed now more than ever. A report from the U.S. Bureau of Labor Statistics projects that employment opportunities in healthcare is projected to grow 15 percent from 2019 to 2029, citing that this is much faster than the average for all other occupations. The need for well-educated graduates in the field of healthcare is clear, but we know that choosing a career path is one of the hardest decisions a student can make, and many times finances play a big role in that decision.  
Kettering College has announced two new scholarships to make a healthcare education at Kettering College more accessible. 
The Kettering College Academic Achievement Scholarship is a four-year renewable scholarship for first-time freshman in select programs. This scholarship is automatically awarded to students based on their high school GPA and to those pursuing a degree in nursing, health sciences, respiratory care, and human biology. Students can receive between $8,000-$12,000 a year. Students must maintain a minimum 3.0 GPA at Kettering College to continue to receive the scholarship.  
The Kettering College Need-Based Scholarship was established to help those who are in financial need pay for their college tuition. This scholarship is based on a student's expected family contribution (EFC), which is determined by a student completing the Free Application for Financial Student Aid (FAFSA). Students can receive $500-$1,500 and it is awarded only their first year of college.  
"We are excited to be able to offer renewable scholarships to many of our incoming students," said Kim Rawlins, director of Student Finance at Kettering College. "By making an investment in our students, we can make their pursuit of a degree in healthcare more affordable." 
Kettering College continues to offer Kettering Health employee discounts, and scholarships for those in the respiratory care and human biology programs as other options for eligible students.  Visit kc.edu/scholarships for more details.  
Article cited above: https://www.bls.gov/ooh/healthcare/home.htm