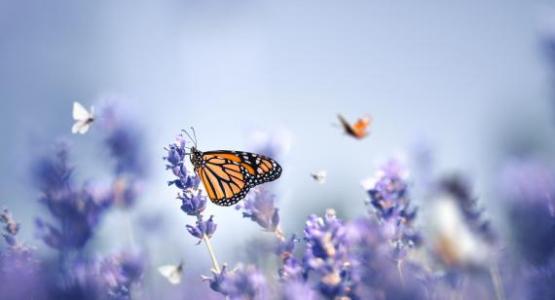 June 13, 2021: Lacking Nothing
June 13, 2021 ∙ by hdecena ∙ in Year of the Bible, Chesapeake Conference
"My brethren, count it all joy when you fall into various trials, knowing that the testing of your faith produces patience. But let patience have its perfect work, that you may be perfect and complete, lacking nothing" (James 1:2-4, NKJV).
I used to complain to my husband that nothing in life had come easy to me. Occasions that should have been joyous instead produced hardship, and I felt like the joy I could have obtained had been taken away from me. It was my wonderful husband, however, who reminded me to look at these experiences through a different lens—the Lord's. Where I saw obstacles, unfairness and resentment, the Lord saw love, endurance and character development. In each challenge, I felt heavily burdened, but I now realize the Lord gave me strength to overcome.
Life is full of trials, and God uses those difficulties to prepare us for bigger trials to come. We live in a harsh world, and, like a father who looks upon his child from a close distance and lets them occasionally fall to see if they can get back up, our Lord does the same. He watches us closely to make sure we are safe, but still lets us occasionally fall to prepare us for bigger trials of this world. In doing this, He teaches us patience. And through patience, we become perfect in character. As His children and reflectors of His grace, we will be prepared to be reunited with Him when He returns.
Lord, thank You for using trials and difficulties to refine and mold our characters. May we grow closer to You through these educational experiences. Amen.
Julia Kim is a member of the Ellicott City church in Maryland.