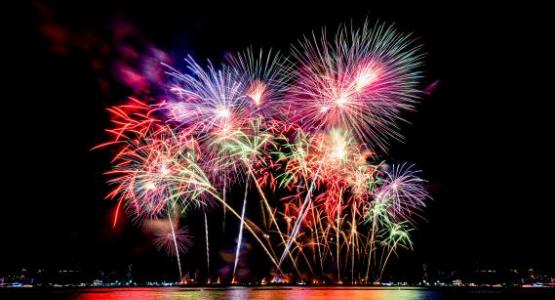 July 30, 2021: From Pieces to Peace
July 30, 2021 ∙ by hdecena ∙ in Year of the Bible, Chesapeake Conference
"For we are His workmanship, created in Christ Jesus for good works, which God prepared beforehand that we should walk in them" (Eph. 2:10, NKJV).
It seems I was born to suffer. The physical and emotional abuse at the hands of my father began when I was 4-years-old. I was always sick, to the point that the doctors diagnosed that I could be either mute or deaf for the rest of my life. I was bullied during my school years and always struggled to "fit in." I got into a toxic relationship that destroyed my heart, my identity and self-esteem. I felt sick, lonely, rejected and purposeless.
Tired of fighting hard for belonging, love and health, it crossed my mind to take my own life. I was missing something; rather Someone.
It wasn't until I surrendered all my broken pieces to Jesus, that God told me: "You are my workmanship, created in my image for good works, which I prepared for you beforehand that you should walk in them."
Since then, Jesus has been restoring each broken piece. My father is now a wonderful man of God; my health and habits have been restored; my husband is my soul mate; I have a job that I love; and I found my purpose—to serve with my voice through different platforms.
We are all a work in progress. Jesus will help us break free from the feelings of failure and worthlessness. The divine Potter will be faithful to refine and shape us into His image, for we are His masterpieces.
The goal is knowing Jesus and persevering in Him. He will give us His peace and joy that surpasses all understanding. We are hopeful, secure, free and whole in Jesus!
Lord Jesus, thank You for faithfully shaping us into Your image. Amen.
Nancy E. Cabrera is a member of the Spencerville church in Maryland.