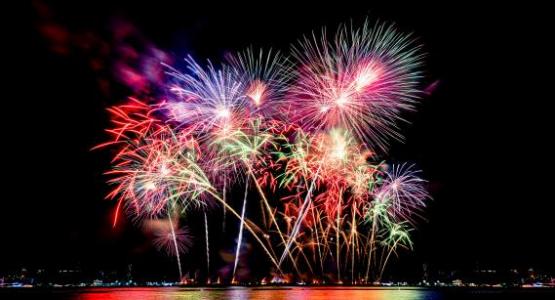 July 12, 2021: Amazing Love
July 12, 2021 ∙ by hdecena ∙ in Year of the Bible, Potomac Conference, Education
"For God so loved the world that He gave His only begotten Son, that whoever believes in Him should not perish but have everlasting life" (John 3:16, NKJV).
Early in my childhood, my mom made decisions that were best for me. She chose warm clothes, healthy food and safe toys. When I was older, my mom chose Desmond T. Doss Academy for me because she wanted me to have a "solid foundation." I didn't grow up going to church. My mom taught me prayers and read me stories from a children's Bible, but she wanted me to know more. I knew who God and Jesus were, but it wasn't until later that I learned how I could be saved.
I know how much my mom loves me. I also know that my mom would do anything for me. I cannot imagine how she would feel to give me up. God made the ultimate sacrifice to give up His Son to save sinners like me.
This Bible verse was the first verse I memorized. I often think about what God must have felt, what struggles He went through as He made this decision. How do you choose to sacrifice Your child? It amazes me that God chose me; that He thought I would be worthy of His kingdom. How can anyone love me that much?
If God could sacrifice His Son, the least I can do is believe, listen and follow His commandments and pray. I know that I have a purpose in this life, and I need to share the gift of salvation with others.
Thank You, Father, for Your sacrifice! Help me to pass on to others the message of how to receive Christ in their hearts. Amen.
Logan Johnson is a freshman at the Desmond T. Doss Christian Academy in Virginia.