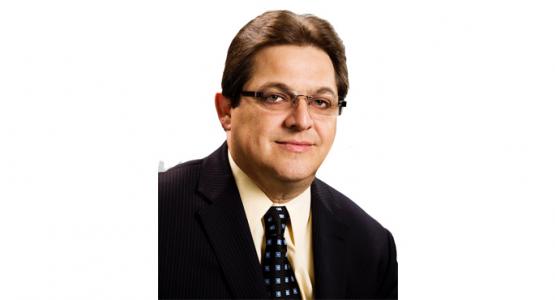 José Espósito to Serve as Assistant to the President for Evangelism
December 16, 2021 ∙ by vmbernard ∙ in Columbia Union News
Story by V. Michelle Bernard
On January 1, longtime pastor and evangelist José Espósito Forciniti will begin serving as the assistant to the president for evangelism at the Columbia Union Conference.
"Why is evangelism important? Because sharing Jesus is the biggest joy of being a Christian," says Espósito. "It gives purpose to the church. The role of the church is to be centers of hope, God's hospital where Jesus—the Great Physician—can heal human beings from the spiritual crisis that is destroying them. The role of each brother and sister is to be 'Jesus' nurses' who can assist God in treating the sick with affection, friendship and rejoicing in the miracle of their spiritual healing."
He adds, "My dream and my prayer is that every church and members of all ages will make evangelism their lifestyle, which will bring happiness to them while impacting and transforming the communities around them."
Dave Weigley, Columbia Union president, says that evangelism is the centerpiece of the union's mission, especially as it builds its new strategic plan for the next quinquennium. He also notes the union is looking forward to supporting the goals of the North American Division for exponential growth.
"José Espósito is someone I have known for years," says Weigley, noting Espósito is a skilled soul winner, church grower and disciple equipper who thrives in cross-cultural situations. 
In the newly redesigned role, Espósito will work to provide oversight and training and build an evangelism committee to implement upcoming plans and initiatives. Frank Bondurant, vice president of Ministries Development for the union, previously oversaw evangelism efforts across the union.
Espósito served in the Potomac Conference from 2007 to 2021 in various roles, including Hispanic Ministries director and associate for Pastoral Ministries, overseeing the development of 80 churches. Prior to that, he served as a district pastor and Hispanic evangelist from 1996 to 2007. Before joining the Columbia Union in 1996, he led the Ministerial, Evangelism and Youth departments—among others—at the Northwest Argentinian Conference, and served as a district pastor and associate director of literature evangelists in Argentina.
Espósito holds a Doctor of Ministry from the Seventh-day Adventist Theological Seminary at Andrews University (Mich.), a master's degree in Public Health from Universidad de Chile, and a bachelor's degree in Theology from then Colegio Adventista del Plata  in Argentina. He has also authored several books.
He is married to Carmen, a teacher and guidance counselor at Chesapeake Conference's Spencerville Adventist Academy, and they have three adult children: Paolo, Romina and Melisa.