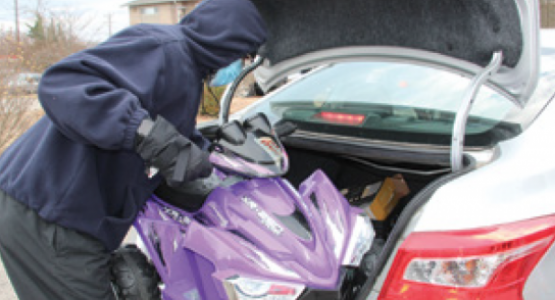 Glenridge Members Bring Joy to Surrounding Area
April 21, 2021 ∙ by rbacchus ∙ in Allegheny East Conference
Story by LaTasha Hewitt
Recognizing wintertime would be difficult for many in their community, Allegheny East Conference's Glenridge church in District Heights, Md., conducted its first ever drive-thru community giveaway. Spearheaded by Pastor Wayne Hosten, more than 40 members and volunteers from various churches ministered to more than 400 families.
After a week of sorting and packaging by a faithful crew, cars starting lining up at 7:30 a.m., two hours prior to the giveaway.
From their vehicles, drivers-by chose from an array of items such as microwaves, vacuums, bikes, toys, air fryers, furniture, electronics and new clothing. The Glenridge Eagles Pathfinder Club registered the attendees, providing the church with valuable contact information to further grow relationships.
Many community members expressed gratitude for the giveaway. Glenridge members, including Donett Cole, also received a blessing: "Today was a dream come true. We helped a lot of people!" she says.
Hosten shares, "We connected with our community in a new way, brought joy to families and exemplified a Christlike ministry."