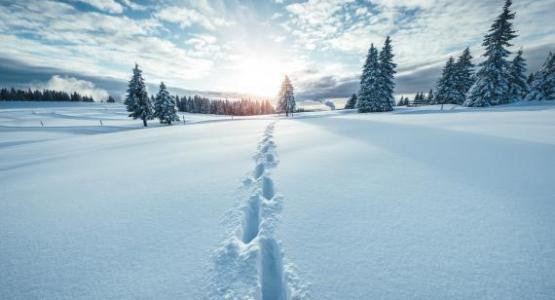 February 21, 2021: He Made a Way
February 01, 2021 ∙ by hdecena ∙ in Year of the Bible, Mountain View Conference
"Nor do we know what to do, but our eyes are upon You" (2 Chron. 20:12, NKJV).
Once I "found" this verse, it became a favorite of mine. One Bible that I own is full of verses colored in blue to remind me of God's special promises. This is one of those special verses that has not only helped me handle those tough moments in life, but I believe it has also strengthened those with whom I've shared this verse.
Why do we think we can go through life without leaning on the Lord for His guidance and deliverance? My husband, Dan, and I have faced some pretty tough situations in life—dead-end battles—or so they've seemed. But I've discovered that, as our walk with God continues, we need to keep our eyes on Him and go along for the ride. It's not always easy though.
We have faced enormous debts on our house and car. We have also dealt with decisions, such as quitting a well-paying job in a secular organization to step out in faith into full-time literature evangelism with two children in college. Though we couldn't see how things would turn out, we placed total faith in God, and things worked out beautifully.
Whatever you are going through, do you hear God telling you to look to Him? He is the Source of all answers. He will make a way in the wilderness.
Father, our faith is in You and what You are able to do. You have all power and see the end from the beginning. We have nothing to fear. Looking into Your eyes, we are at peace. Amen.
Valerie Morikone is the communication director for the Mountain View Conference.
Join the Journey 
To help you dig deeper into God's Holy Word this year, we're offering:
Every Month—This calendar, themed "Words of Life," coincides with the devotional book and videos. It features a biblical topic and verse each month, with additional passages for further exploration, study and ideas on how to apply the concepts in your daily life.