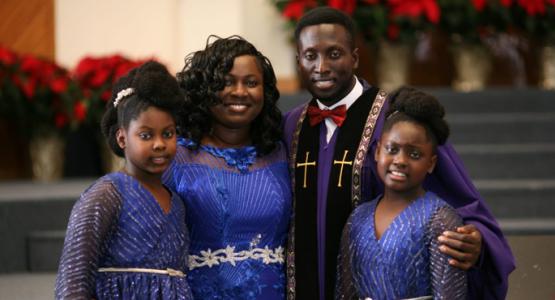 Emmanuel Asiedu, Columbia Union Treasurer, Ordained
December 16, 2021 ∙ by vmbernard ∙ in Columbia Union News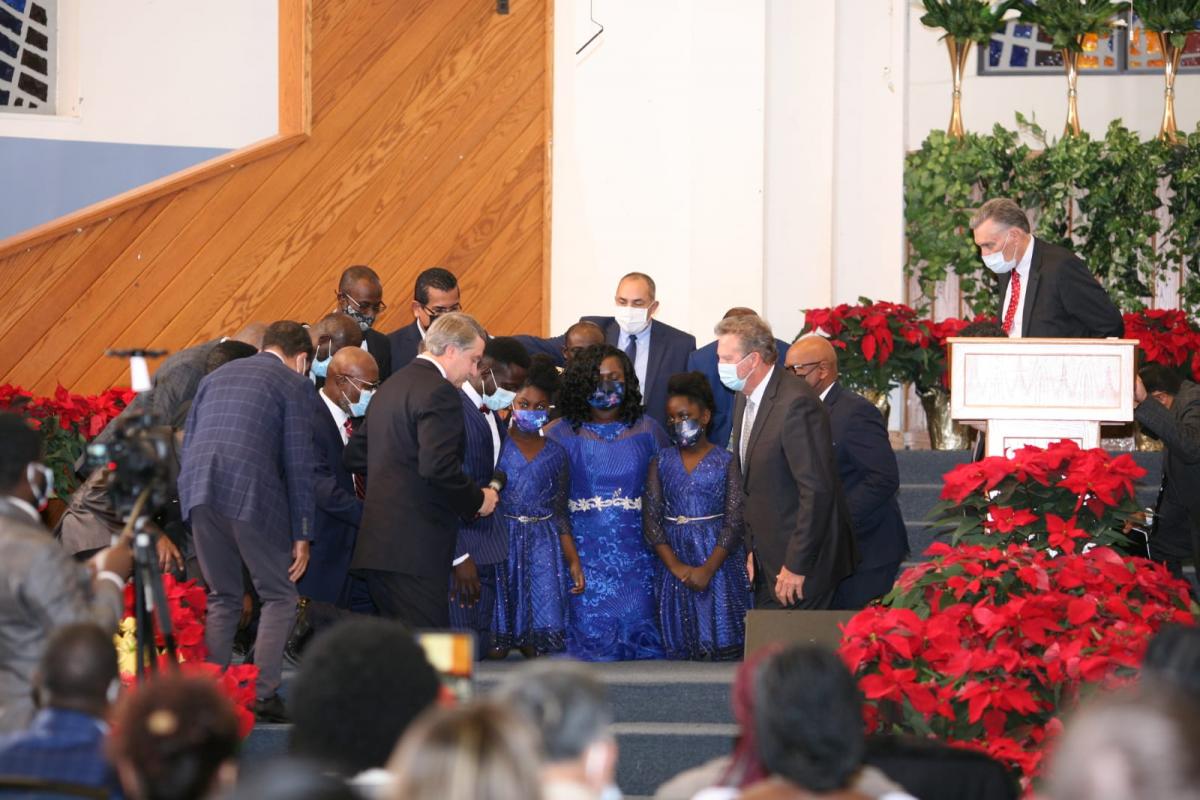 Story by Visitor Staff / Images by Stephen Frimpong and Kwame Abrah, WGSDAC
Last Sabbath, December 11, Emmanuel Asiedu, Columbia Union Conference treasurer, was recognized for his ministry through ordination at his home church, Chesapeake Conference's Washington Ghanaian church in Columbia, Md.
Leaders from around the union and country gathered at the event to affirm the ministry of Asiedu, his wife, Annette, and their daughters, Azaria and Anneliese.
The benchmark for ordaining someone is that they go out and preach the gospel and win souls—something Emmanuel is doing, says Dave Weigley, Columbia Union president. "He is very focused on mission."
In his homily during the service, Weigley added  that the union's executive committee perceived Asiedu's calling in ministry and recommended conferring the credentials. "Ordination is nothing magical; it is simply recognizing what God has already done," he added.
Asiedu accepted the call, crediting his wife, and recalling that, while growing up with his grandmother, he felt the call to ministry while reading Bible verses with her. Even though he felt the call, he tried to turn away, eventually studying accounting. 
Over the years, Asiedu pursued ministry through various financial positions in the church. "I experienced the transformational power of God in my life," he says, "and I believe that I need to [share] that [fact with] others, so that, as we push forward the mission of Jesus Christ, we hasten the soon coming of our Lord."
Asiedu was elected as union treasurer in late 2017 and preaches regularly in the Columbia Union territory. He also recently conducted an evangelistic series, resulting in 10 baptisms in Ghana.