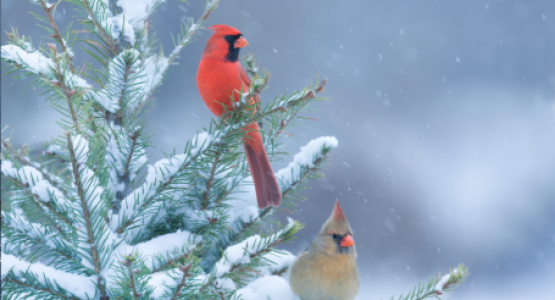 December 22, 2021: Closer Than Before
December 22, 2021 ∙ by hdecena ∙ in Year of the Bible, Potomac Conference
"Trust in the Lord with all your heart, and lean not on your own understanding; in all your ways acknowledge Him, and He shall direct your paths" (Prov. 3:5–6, NKJV).
The book was How People Grow, by Drs. Henry Cloud and John Townsend. I had been courageously absorbing its wisdom for several weeks. Eventually, though, I had to stop and address a painful realization: I'm nowhere near the emotionally healthy adult I should be.
I knew it was unwise to wallow in such self-criticism. Emotional maturity can be altered by many factors, and emotional abuse during one's formative years is no small one. I needed to tread carefully, and slowly heal the wounds that had altered everything from friendships to the bedrock of my identity. Still, I could not shake the feeling that I was behind in my progress.
It was time to revisit Proverbs 3:5–6. I had reflected on this passage many times concerning my career aspirations; but now, a different application surfaced. I could no longer lean on my own understanding of myself. God could see my progress report much better than me. Clinging to His understanding of me was key to enduring the winding paths of growth.
We all may encounter self-doubts, whether via a thought-provoking book or another experience. But instead of focusing on our incomplete areas of healing, it is imperative that we continue accepting what God is accomplishing in and for us. We may still not be where we should be, but thank God we can be closer than before.
Father, You have instructed us to replace our finite understanding with trust in Your infinite discernment. Help us to do so! Remove the power of sin and brokenness over our lives as we abide in Your gift of restoration. Amen.
Yasmin Phillip is a member of the New Market church in Virginia.