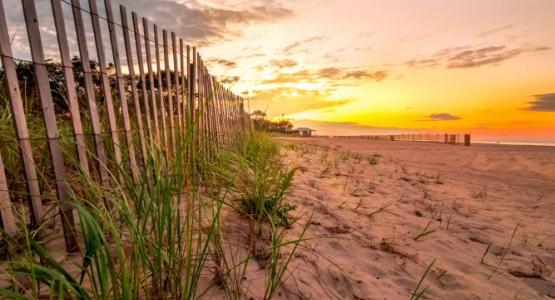 August 3, 2021: Lost in Chicago
August 03, 2021 ∙ by hdecena ∙ in Year of the Bible, Education
"So do not fear, for I am with you; do not be dismayed, for I am your God. I will strengthen you and help you; I will uphold you with My righteous right hand" (Isa. 41:10, NIV).
When I was 5-years-old, I took a trip with my family to Taste of Chicago— the world's largest food festival. There were innumerable amounts of food to try: Mexican, Indian, Italian, you name it. While there, something interesting caught my dad's attention, and he crossed the street to check it out. Seconds later, my 5-year-old brain decided it was a good idea to follow him. I ventured across the street to find my dad. I got in the line where I thought he was, tapped his back and said, "Dad?"
A random man turned around. Terrified, I walked away, sat down on the sidewalk and started to cry. A stranger came up to me and asked what was wrong. I looked up, crying as I described my situation. Sitting with me, she put a caring arm around me and told me it would be OK.
A few minutes later, I felt a hand grab me and pick me up. My mom had found me! Hysterical and happy, she turned to thank the lady, but she was gone. To this day, I believe that lady was my guardian angel protecting me.
Isaiah 41:10 really speaks to me because it says God is always with me and will always strengthen me. In that moment, when I was completely and utterly lost, He was protecting me and bringing me back to safety. If you keep God in your heart, there is no reason to fear, because He will guide you, keep you and strengthen you all the days of your life.
God, when we're scared, may we hold onto Your righteous right hand. Amen.
Alexis Dulan is a freshman at Spring Valley Academy in Ohio.