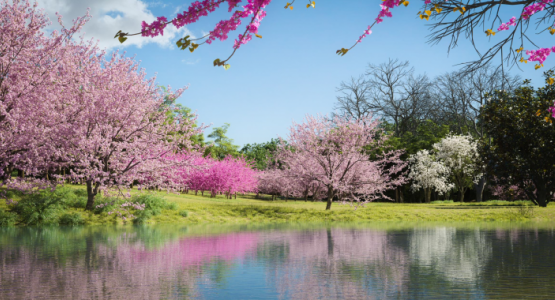 April 9, 2021: God's Message to Worriers Like Me
March 30, 2021 ∙ by vmbernard ∙ in Year of the Bible, Education
"The Lord your God in your midst, the Mighty One, will save;
He will rejoice over you with gladness, He will quiet you with His love, He will rejoice over you with singing" (Zeph. 3:17, NKJV).
With my Type A personality, I tend to be a bit of a worrier. Too often
I realize my mind has wandered to the "what ifs" in life. Being very experienced with this skill, it does not need to be a huge life or death type of concern. Oh no, my mind is also capable of making a simple fear seem very significant.
One day, a friend shared Zephaniah 3:17 with me, and it has since put a smile on my face on numerous occasions. I find this verse to be one of those "nutshell" texts that is packed with encouragement and speaks directly to my heart. It tells me that my God never leaves my side, even when I am needlessly stressing over small matters. He is happy to comfort and love me through it all, and He raises His voice in song for me! I am so thankful that fear and worry are not part of God's plan.
So on days when I allow Satan to magnify my worries and overpower my confidence that God is in control, I turn back to the Scriptures to renew my faith. I need these daily reminders that I do not need to worry, that He wants what's best for me and already has plans in motion to achieve them on His behalf.
God, what a blessing it is that You are always by my side. Amen.
Cyndee Grady is a member of the Waynesboro church in Virginia.
Join the Year of the Bible Journey 
To help you dig deeper into God's Holy Word this year, we're offering:
Every Month—This calendar, themed "Words of Life," coincides with the devotional book and videos. It features a biblical topic and verse each month, with additional passages for further exploration, study and ideas on how to apply the concepts in your daily life.