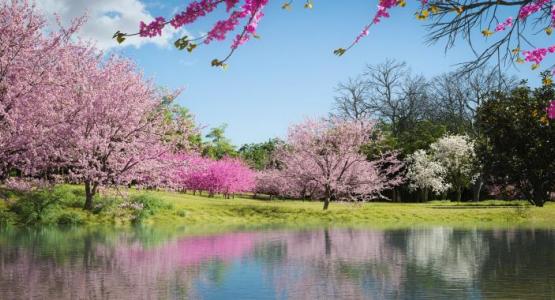 April 7, 2021: Jesus, Take the Wheel!
April 07, 2021 ∙ by hdecena ∙ in Year of the Bible
"Be anxious for nothing, but in everything by prayer and supplication, with thanksgiving, let your requests be made known to God; and the peace of God, which surpasses all understanding, will guard your hearts and minds through Christ Jesus" (Phil. 4:6–7, NKJV).
At a young age, we are taught to have a goal-oriented mindset and to stay on top of things. We are given deadlines for homework and projects and tested on our ability to learn information we are taught, among other things. As we grow into adults, not only do we face our self-imposed deadlines, we also juggle expectations from our family, friends, co-workers and society. No wonder many of us are stressed out!
I cannot count the number of times this passage has helped me through turning points in my life. From preparing for a presentation or an exam to more complex events—buying a house; facing the loss of a loved one; dealing with a family member's illness; raising a child; and living through a pandemic—these verses have taught me to trust in God no matter the circumstance.
Paul is telling us not to worry about anything, but to, instead, and with a grateful heart, turn all our anxieties, fears and worries over to God. Sometimes we are so focused on the problem or crisis that we forget how God has turned our past problems into opportunities and/or blessings. God is always faithful, and if we submit our problems to Him, being grateful for what He has done for us in the past, He promises to give us such peace that has no comparison.
Father, please take the wheel of my life today. Amen.
Carolina Ramos is the administrative assistant of Ministries Development for the Columbia Union Conference.
Join the Year of the Bible Journey 
To help you dig deeper into God's Holy Word this year, we're offering:
Every Month—This calendar, themed "Words of Life," coincides with the devotional book and videos. It features a biblical topic and verse each month, with additional passages for further exploration, study and ideas on how to apply the concepts in your daily life.