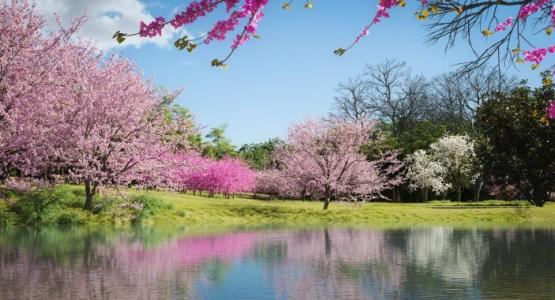 April 6, 2021: Delivered Again
April 06, 2021 ∙ by hdecena ∙ in Year of the Bible, Ohio Conference
"Because he has set his love upon Me, therefore I will deliver him; I will set him on high, because he has known My name" (Ps. 91:14, NKJV).
There is certainly safety when we abide in the presence of God. Psalm 91 speaks of His protective love, and, for me, verse 14 encapsulates the promises of the chapter.
Many, many times I've seen God fulfill this promise of deliverance, lifting me up high—far from the grasp of the enemy's reach.
Even though it ranks as one of the more mundane instances of God's heavenly protection, the time when I saw His deliverance exhibited most clearly was on a trip I took during my time in the seminary.
My two daughters, Michaela and Emily, and I were journeying from Andrews University in Michigan to Las Vegas for a summer visit with family. Eighteen-hundred miles were to be clicked off on my SUV's odometer.
With the Great Plains in the rearview mirror, the towering Rocky Mountains filled the windshield. Up I-70 we pushed, crossing the Continental Divide and descending the Colorado Western Slope and forging across Utah, finally arriving on the north side of Las Vegas.
There on I-15, just past the Spaghetti Bowl, the engine lost power and a clanking noise erupted from the engine. With only miles to go, the piston rod broke. Limping into my parents' driveway, I thought about what a different story I would be telling if God had allowed the rod to come off anywhere else along the way. Instead, He had delivered me once again.
Father, I love You because I never need to worry about Your protection over my life. Amen.
Michael Stough II is the pastor of the Delaware, New Carlisle and Springfield First churches in Ohio.
Join the Year of the Bible Journey 
To help you dig deeper into God's Holy Word this year, we're offering:
Every Day—Read our Words of Life daily devotional book that features favorite Bible verses from members, pastors, students and leaders from across the Columbia Union. You can also read the devotionals on the Columbia Union app, and interact with the verses in our instagram stories.
Every Week—Delivered straight to your email, read our e-newsletter by subscribing to Visitor News Bulletin at columbiaunionvisitor.com/vnb. Keep up with the latest Year of the Bible events, devotionals, videos and more. 
Every Month—This calendar, themed "Words of Life," coincides with the devotional book and videos. It features a biblical topic and verse each month, with additional passages for further exploration, study and ideas on how to apply the concepts in your daily life.