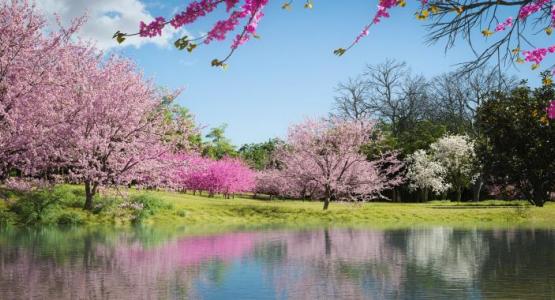 April 5, 2021: His Promise of Healing
April 05, 2021 ∙ by hdecena ∙ in Year of the Bible, New Jersey Conference
"And Jesus said to him, 'I will come and heal him'" (Matt. 8:7 NKJV).
"Lord, my servant is lying at home paralyzed, dreadfully tormented" (Matt. 8:6, NKJV), the Roman centurion said to Jesus. "But only speak a word, and my servant will be healed" (verse 8), because he believed. The story ends by saying: "And his servant was healed that same hour" (verse 13).
There are two lessons I receive from this wonderful story: First, Jesus has the power to heal no matter the severity of the illness. And second, Jesus can use anyone to bless another person who needs help.
One of my sisters who grew up in our faith, stopped attending church years ago. She suffered from pulmonary edema, and one night she called me very scared because her hands, arms, legs and face were extremely swollen. For almost two months, she had been receiving medical treatment with diuretics, but the swelling in her body did not respond. So that night I prayed with her.
A few days later, seeing that her body was not responding to medical treatment, I said to her: "Sister, let me anoint you." But she replied, "Let me think about it." That week she went to the cardiologist, and they told her that her heart was working only 29 percent and nothing could be done. Following the appointment, my sister allowed me to anoint her.
Due to the COVID-19 pandemic, I anointed her virtually. The next day, the swelling disappeared! God worked a miracle for my sister—both physically and spiritually.
Jesus has the power to heal. Like the centurion, let us go to Him and intercede for others.
Dear God, thank You for Your healing touch and for allowing us to intercede for others. Amen.
Jorge Aguero is the president of the New Jersey Conference.
Join the Year of the Bible Journey 
To help you dig deeper into God's Holy Word this year, we're offering:
Every Month—This calendar, themed "Words of Life," coincides with the devotional book and videos. It features a biblical topic and verse each month, with additional passages for further exploration, study and ideas on how to apply the concepts in your daily life.