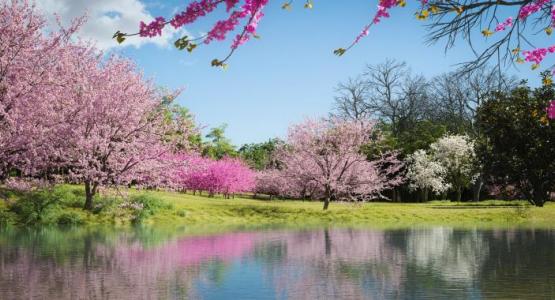 April 25, 2021: The Lord Is the Best Defense
April 25, 2021 ∙ by hdecena ∙ in Year of the Bible
"Fear thou not; for I am with thee: be not dismayed; for I am thy God" (Isa. 41:10, KJV).
I became a Christian about 250 feet below the surface of the Mediterranean Sea onboard the nuclear-powered submarine USS Lewis and Clark (SSBN 644) in the early 1970s. I was a 19-year-old 2nd class sonarman when I became a Christian and a conscientious objector.
My job at battle stations was to aim the ship—by sound—at the enemy so the officers could formulate a firing solution to sink the enemy by torpedo. As a conscientious objector, I refused. As discipline, I had to stand before the captain at Captain's Mast. I was very afraid. I was facing middle-aged, Annapolis-trained line officers, and all I had was a high school diploma.
A Seventh-day Adventist chaplain instructed me to not answer any questions since they would be hypothetical and all they were trying to do was trip me up and confuse me. When given a hypothetical question, I was to reply, "That's a hypothetical question. Unless I was in that situation, I can't really say what I would do."
The Lord was not finished. My superiors posed a question to me at mast: "You're on a deserted island starving and there's nothing to eat but crabs and swine. What would you eat?"
The Lord gave me these words: "Sir, I would find what they were eating to stay alive and eat it." This flustered my accusers and immediately they closed my Captain's Mast. I was found guilty, fined and demoted, but letting the Lord defend me was more than I could have asked.
Lord, thank You for taking all the fear from me, then delivering me! Amen.
Ricci Sholock is a member of the Buckannon church in West Virginia.
Join the Year of the Bible Journey 
To help you dig deeper into God's Holy Word this year, we're offering:
Every Month—This calendar, themed "Words of Life," coincides with the devotional book and videos. It features a biblical topic and verse each month, with additional passages for further exploration, study and ideas on how to apply the concepts in your daily life.