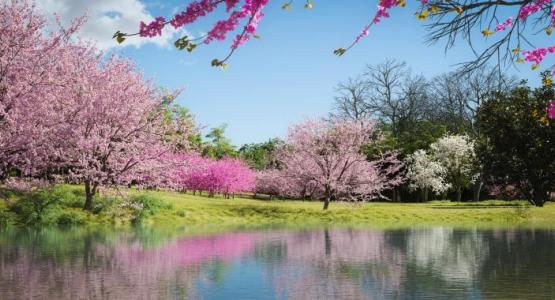 April 22, 2021: The Lost Sheep
April 22, 2021 ∙ by hdecena ∙ in Year of the Bible, Ohio Conference, Education
"What man of you, having a hundred sheep, if he loses one of them, does not leave the ninety-nine in the wilderness, and go after the one which is lost until he finds it? And when he has found it, he lays it on his shoulders, rejoicing. And when he comes home, he calls together his friends and neighbors, saying to them, 'Rejoice with me, for I have found my sheep which was lost!' I say to you that likewise there will be more joy in heaven over one sinner who repents than over ninety-nine just persons who need no repentance" (Luke 15:4–7, NKJV).
Have you ever lost something very valuable to you? When you searched for it and eventually found it, you probably rejoiced because you were so happy to have it back! There is a parable in the Bible where a man lost one of his valued sheep. He searched diligently for his lost sheep because everyone of his sheep mattered to him. The shepherd left his 99 other sheep in the wilderness to find that one lost sheep.
When Jesus was giving this parable, He was referring to Himself as the Good Shepherd and the sheep as us. Sometimes we stray away from God, but He searches for us when we are lost because He loves us and cares about us.
If you are straying from Christ today, pray and ask Him to bring you back to Him. When you are brought back to Christ, all of heaven rejoices because another person has chosen to return to Him.
Dear Jesus, thank You for bringing me home to You. If we are straying from You, please help us to come back to You. Amen.
Petar Samardžić is an eighth-grader at the Mayfair Christian School in Ohio.
Join the Year of the Bible Journey 
To help you dig deeper into God's Holy Word this year, we're offering:
Every Month—This calendar, themed "Words of Life," coincides with the devotional book and videos. It features a biblical topic and verse each month, with additional passages for further exploration, study and ideas on how to apply the concepts in your daily life.