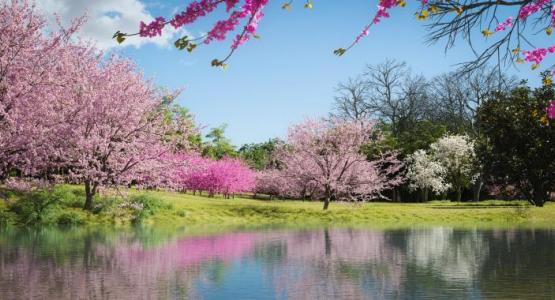 April 2, 2021: Praising God in the Midst of Pain
April 02, 2021 ∙ by hdecena ∙ in Year of the Bible
"Let everything that has breath praise the Lord! Praise the Lord!" (Ps. 150:6, NKJV).
This text has always been significant to me, but became even more meaningful during a very difficult time in my life. As a result of a car accident, my body was wracked with constant pain. It was painful to be hugged, drive, write and even sleep. After nine months of therapy, nothing seemed to ease the agony, which left me emotionally down and frustrated. But God!
He brought this Psalm back to my memory at just the right moment, and my spirit was renewed just by reading it again. I realized that God had not left me. I still had breath to praise Him, despite the pain! So from that day forward, I started praising Him in the pain. And that is when my healing began.
When life throws everything at you, and you are feeling low and alone, go to God in praise. He will always show up and carry you through the storm. Take it from me—I've experienced it firsthand.
Father, thank You for promises that renew our strength. May we use our words to glorify and praise You, even in difficult circumstances. Amen.
H. Candace Nurse is the secretary/treasurer for the Columbia Union Revolving Fund in Maryland.