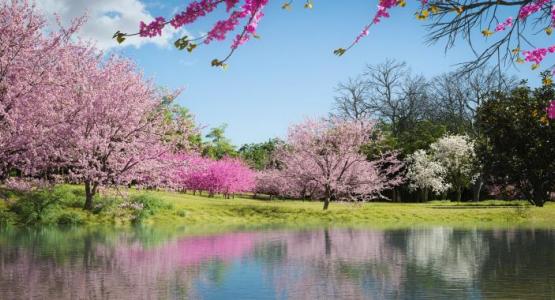 April 16, 2021 ∙ by hdecena ∙ in Year of the Bible, Chesapeake Conference, Education
"Be still, and know that I am God" (Ps. 46:10, NIV).
One of my favorite songs is "Breathe" by Jonny Diaz:
Alarm clock screaming, bare feet hit the floor.
It's off to the races, everybody out the door.
I'm feeling like I'm falling behind, it's a crazy life!
Later, the music slows down and the chorus begins:
Breathe, just breathe. Come and rest at my feet.
And be, just be. Chaos calls, but all you really need, is to just breathe.
In 2016, my husband's job transferred him to a position out of state. The first few months were chaotic. With the added rent, the budget became tight. I missed my husband. My girls missed their father. I was exhausted doing everything alone. My devotions were nonexistent.
One morning, God stopped me with this verse: "Be still and know that I am God." He said: Gabrielle. What's your hurry? Why are you worried? I have you and your family in the palm of My hand. Be still and breathe. I have you.
That morning, I decided two things: First, I was going to spend more time resting at the feet of Jesus. Second, when chaos calls, I will be still, breathe and remember that God has me in His Hand.
Our family was split for 18 of the longest months of my life. Although our finances took a hit, our accounts were never overdrawn. Our house never needed a repair. Our cars never broke down. No one in our family fell ill. God carried my family and kept us in His care.
Father, help me to remember to be still. Amen.
Gabrielle J. Agwu is the computer teacher at Spencerville Adventist Academy in Maryland.
Join the Journey 
To help you dig deeper into God's Holy Word this year, we're offering:
Every Month—This calendar, themed "Words of Life," coincides with the devotional book and videos. It features a biblical topic and verse each month, with additional passages for further exploration, study and ideas on how to apply the concepts in your daily life.