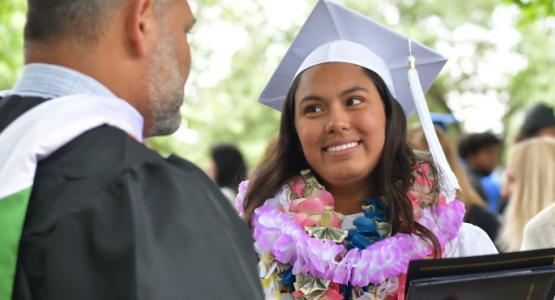 2021 Shenandoah Valley Academy Graduates Reveal It's All About Relationships
September 20, 2021 ∙ by Web Administrator ∙ in Potomac Conference, Education
Story by Janel Haas Ware
The Shenandoah Valley Academy (SVA) school family is nurtured and established in Christian love—focused on building lifelong relationships with God, family and friends. Reflections from the Class of 2021 year-end survey reveal the incalculable value of SVA relationships in 2021 and every school year (see full 2021 profiles on SVA Facebook and Instagram pages).
Most important lesson(s) learned at SVA:
I've become much closer to God here, more than in my whole life.
God makes a way, so we can have confidence He will get us through anything.
I have learned to relate better with others after meeting such a diverse group of people.
Life is complicated. Cherish the time you have with the people you love.
I've learned to give everything to God and rely on Him for strength.
Most inspirational faculty/staff:
Mr. Lowe for his dedication to students. He has a smile on his face and a willingness to help. He makes SVA feel like a home.
Ms. Wiedemann, Dean Powell and Mrs. Patrick for fighting for me when I didn't have the strength to fight for myself and for encouraging me to never give up.
Mrs. White encouraged me to do my best and gave great advice about future life.
Mr. Biaggi helped me so much and is a good, spiritual example.
Mrs. Dean is always there for me. She gives her all in everything she does.
Pastor Harley's enthusiasm, kindness and positive attitude makes class, mission trips and Sabbath activities super fun.
Dean Powell for the long hours she put in for each girl. It is a true measure of love.
Ms. Wiedemann's passion and enthusiasm, music radiating through everything she does. Her nonjudgmental attitude helps me be open with her.
Mr. and Mrs. Raymond have helped me so much and care about me.
Mrs. Heidi inspires me by treating others with kindness, displaying the love of Christlikeness to everyone around her.