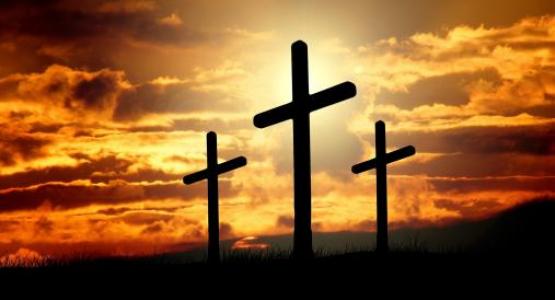 'Jesus Paid It All, All to Him I Owe'
March 17, 2021 ∙ by vmbernard ∙ in New Jersey Conference, Editorials, This Month's Issue
Editorial by Karen Senecal
Sacrifice. It's an old-fashioned word, and sometimes it becomes an old-fashioned concept. Our modern world bombards us with ways to spend our time and money on ourselves. Getting more and having more consumes more of our time and energy. But God calls us to surrender to Him, sacrifice our wants and put Him first.
Why would God ask us to sacrifice? If He truly loves us, wouldn't He want us to have everything we want? More instead of less? There is only one answer to these questions. It's found in the words of the beloved old hymn, "Jesus Paid It All." The magnitude of the sacrifice made by the Father, the Son and the Holy Ghost can never be measured. As we think about the tremendous sacrifice that was made for us, our response can only be to surren- der more completely and to sacrifice everything we have.
Contemplating this great sacrifice is life-changing. As we spend time each day thinking about what was given to and for each of us, we will be changed, happy to sacrifice anything we have so that we can draw closer to God.
The most amazing part of God's plan is that we have nothing without His gifts. But when we give ourselves to Him, He gives us so much more. As we sacrifice our time and money to Him, He will give us more than we can imagine. Our joy will be abundant, our lives transformed and our hopes fulfilled. Sacrificing all to Him allows Him to give us more and more. Let's commit to sacrificing all to the God who loves us more than we can imagine and who is anxiously waiting to give us everything we desire.
Karen Senecal is the treasurer of the New Jersey Conference.