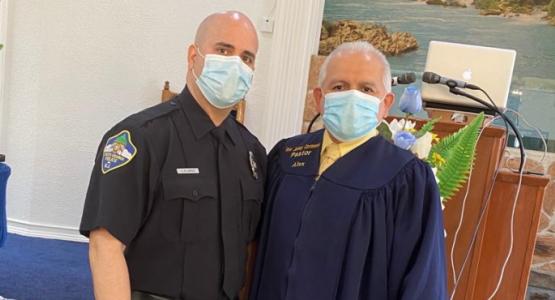 Turn Back to Jesus, as I Did
August 11, 2020 ∙ by Web Administrator ∙ in New Jersey Conference
Story by Jose Albino
I was born and raised in New Jersey as a Seventh-day Adventist, and attended church every Sabbath. My family was involved in every church activity and religion was embedded into our lives through the Bible, home worship, church worship and prayer.
At the age of 18, my family moved to Puerto Rico, but I remained in New Jersey to attend college. Quickly church and worship took a backseat in my life. This period lasted for more than 20 years.
A few months prior to the coronavirus pandemic, I felt the Holy Spirit talking to me in subtle ways. I felt ashamed by the life I had chosen and how I'd completely put God aside. I began to pray and ask Him for help.
I woke up one morning and that inner voice told me to make some changes, so I began pouring all the alcohol in my house down the drain. I immediately felt a burden lifted off my shoulders. It was at this moment, I understood where happiness came from and how to fill the void I'd felt for a long time.
A close friend of mine invited me to her house where a small Bible study group met, led by Alex Pastor, pastor of the Paterson Eastside Spanish church. I was able to gain an in-depth knowledge of God's true love for me and what religion truly meant, and I gave my life to Him.
If you're feeling alone, depressed, upset, angry, anxious, deserted or empty, give God the opportunity to work in your life. Let Him in, and He will bring you to a spiritual level you have never imagined.